Cannes Line-Up Unveiled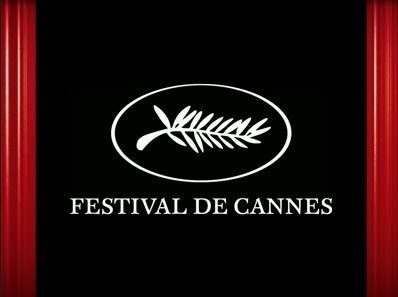 For me the Cannes film festival is one of just two festivals I get really, really excited about – the other, in second place, being Sundance. Perhaps part of this is that I have never attended either, though it is mainly down to the calibre of films and filmmakers these festivals attract. Truly extraordinary Palme D'Or winners (which is a healthy majority) far, far, far outnumber the exceptional and distinguished films to be given gongs at many other fests and certainly at the Academy Awards.
There's a few surprises in the line-up here – I'd all but forgotten Michel Gondry's documentary about his Aunt, an octagenarian who has been teaching for 50 years, but here it is, at Cannes.
After the break comes the list of films set for Competition and Out of Competition slots.
Opening Night Film:
Up, US., Pete Docter, Bob Peterson
In Competition:
Bright Star, Australia-UK.-France, Jane Campion
Spring Fever, China-France, Lou Ye
Antichrist, Denmark-Sweden-France-Italy, Lars von Trier
Enter the Void, France, Gaspar Noe
Face, France-Taiwan-Netherlands-Belgium, Tsai Ming-liang
Les Herbes Folles, France-Italy, Alain Resnais In the Beginning, France, Xavier Giannoli
A Prophet, France, Jacques Audiard
The White Ribbon, Germany-Austria-France, Michael Haneke
Vengeance, Hong Kong-France-US., Johnnie To
The Time That Remains, Israel-France-Belgium-Italy, Elia Suleiman
Vincere, Italy-France, Marco Bellocchio
Kinatay, Philippines, Brillante Mendoza
Thirst, South Korea-US., Park Chan-wook
Broken Embraces, Spain, Pedro Almodovar
Map of the Sounds of Tokyo, Spain, Isabel Coixet
Fish Tank, UK.-Netherlands, Andrea Arnold
Looking for Eric, UK.-France-Belgium-Italy, Ken Loach
Inglourious Basterds, US., Quentin Tarantino
Taking Woodstock, US., Ang Lee
A Certain Regard:
Mother – Bong Joon Ho
Irene – Alain Cavalier
Precious – Lee Daniels
Demain Des L'Aube – Denis Dercourt
Adrift – Heitor Dhalia
Nobody Knows About the Persian Cats – Bahman Ghobadi
The Wind Journeys – Ciro Guerra
Le Pere De Mes Enfants – Mia Hansen-Love
Tales From the Golden Age – Hanno Hofer, Razvan Marculescu, Cristian Mungiu, Constantin Propescu and Ioanna Uricaru
Tale in the Darkness – Nikolay Khomeriki
Dogtooth – Yorgos Lanthimos
Tzar – Pavel Lounguine
Independencia – Raya Martin
Police, Adjective – Corneliu Porumboiu
Nymph – Pen-Ek Ratanaruang
To Die Like a Man – Joao Pedro Rodrigues
Eyes Wide Open – Haim Tabakman
Samson & Deliah – Warwick Thornton
The Silent Army – Jean Van De Velde
Air Doll – Hirokazu Kore-Eda
Out of Competition:
The Imaginarium of Doctor Parnassus, Canada-France, Terry Gilliam
The Army of Crime, France, Robert Guediguian
Agora, Spain, Alejandro Amenabar
Midnight Screenings:
A Town Called Panic, Belgium, Stephane Aubier, Vincent Patar
Ne te Retourne Pas, France-Belgium-Luxembourg-Italy, Marina de Van
Drag Me to Hell, US, Sam Raimi
Special Screenings:
Petition, China, Zhao Liang
L'epine dans le Coeur, France, Michel Gondry
Min Ye, France-Mali, Souleyumane Cisse
Jaffa, Israel-France-Germany, Keren Yedaya
Manila, Philippines, Adolfo Alix Jr., Raya Martin
My Neighbor, My Killer, US., Anne Aghion
Closing Night Film:
Coco Chanel & Igor Stravinsky, France, Jan Kounen
Some of the films we've given the most coverage to – or are likely to talk about most in the coming months – are playing out of competition. That Gilliam's The Imaginarium of Dr. Parnassus is out of the running denies him the Palm already, by default, so I can't help but feel a little disappointed.
All in all, though, if there aren't at least twelve films on this incredibly varied list that get your pulse pumping then, really, you don't like cinema. I know that sounds like a cliche, but I mean it absolutely sincerely.
Here are my personal top five – at least for the moment, as they could possibly shift a little every hour:
Inglourious Basterds, The Imaginarium of Dr. Parnassus, Antichrist, L'epine dans le Coeur, Thirst.
I know – how boring. All by big names. Sure – but big names I trust implicitly.
via: IonCinema