Mark Mylod To Direct Anna Faris In What's Your Number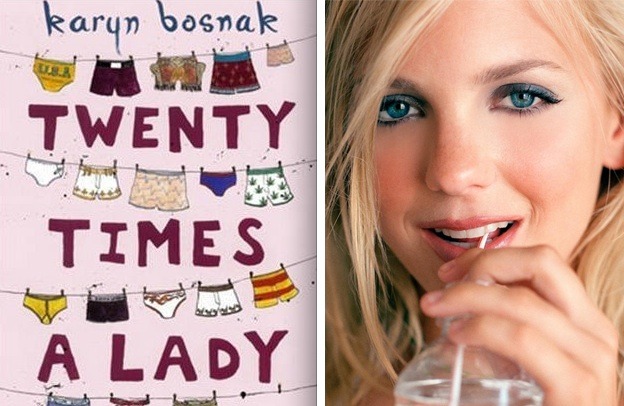 One of the scripts on the 2008 Black List was Twenty Times a Lady, adapted by Jennifer Crittenden and Gabrielle Allan from the novel by Karyn Bosnak. The basic premise is something of a tall tale, but it sounds like enough fun: a young woman wakes up one morning in the bed of her nasty boss and finds that she's just hit her own personal 'limit' – he makes the 20th man she's slept with. She refuses to break this limit so, in order to find 'the one' she finds herself trapped with only former contestants, as it were, being able to play for the prize.
The script is now set to be filmed, retitled What's Your Number?, and set to team actress Anna Faris and director Mark Mylod. Very nice. I couldn't be happier about this pairing because I've been counting both as real favorites for years now.
Director Mark Mylod's work on British TV was absolutely brilliant stuff, setting the stylistic paradigm for The Royle Family, one of the most important and influential sitcoms of all time; nailing the perfect tone for Reeves and Mortimer in sketch, game show and comedy-drama formats; and launching Shameless with what were effortlessly the best episodes in its entire history. I was a definite fan of this should-be-legendary streak.
Then he made the Ali G movie, which is far better than its reputation but still somewhat wobbly and headed off to the US. Since arriving he's made one more picture, The Big White, which suffered massively from its hugely derivative script, and directed episodes of The Unites States of Tara, which I loved, and Entourage, which I wanted to love.
I'm very glad to see him taking on a movie again, particularly with Faris on board and a Black List worthy screenplay.
Incidentally, Faris can soon be seen in FAQ About Time Travel, directed by Gareth Carrivick – another of Brit TV's hard working comedy directors. Perhaps she's working her way towards Edgar Wright, step by step.
Source: THR