Page 2
[No photo]Asso Pixel took some photos on the New York City set of Disney's The Scorcerer's Apprentice. Nic Cage, check. Jay Baruchel, check, topless guy with weird hair, check... wait a second. Who the hell is that?David Slade's twitter account mysteriously disappeared from Twitter days before it was announced that he would be helming the Twilight threequel Eclipse. The idea of Twilight fangirls having instant access to him must have scared him into hiding. And as my friend Danny T points out, it now makes sense why Slade was soliciting Twitter for good werewolf movies.
16 more stories after the jump.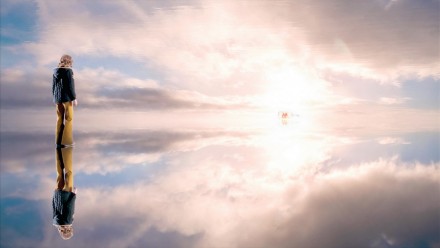 DVD Forum has a high resolution version of the "heaven" photo from Peter Jackson's The Lovely Bones.Yahoo! Movies has a new trailer for the Jerry Bruckheimer-produced 3-D talking-animal comedy adventure G-Force.FirstShowing takes a look at the 14 Must Watch Science Fiction Movies Remaining This Year.Cameron Diaz will star in the legal comedy Bobbie Sue for Warner Bros. [Variety]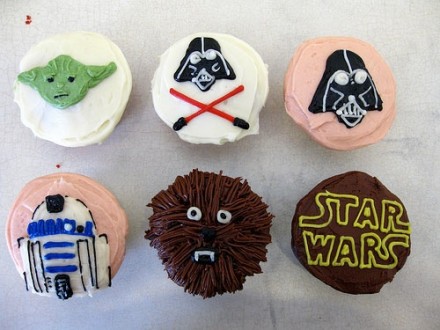 MMmmmmmmm Star Wars cupcakes. [boingboing]
Kevin Smith's Zack and Miri Make a Porno is banned in Thailand because the "explicit sexual content goes against moral principles" of the region. [nationalmultimedia]Roger Ebert will be launching a new movie review television show with Richard Roeper, The Chicago Tribune's Michael Phillips and A.P.'s Christy Lemire. Announcement forthcoming. [Time]
Speaking of Ebert, his childhood home has been granted landmark status. [suntimes]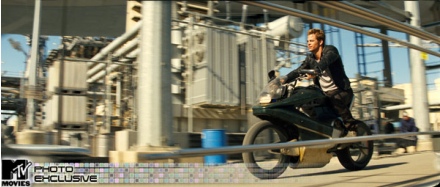 MTV has a new photo of Chris Pine as James T Kirk in Star Trek.
Disney's Hollywood Studios celebrates it's 20th anniversary on May 1st. [disneyblog]
Producer Lauren Shuler Donner still wants to make a Magneto spin-off movie: "Magneto is a fantastic script, and hopefully we'll make it. I don't know." [Sci-Fi]
Renowned UK cinematographer Jack Cardiff passed away at age 94. [TheGuardian]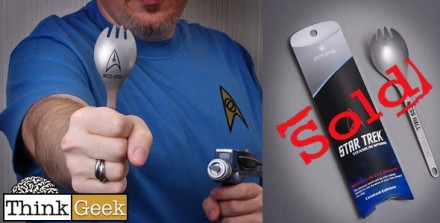 ThinkGeek is selling limited edition numbered Star Trek titanium sporks. [rejects]Guillermo Del Toro trashes Twilight while teasing his new vampire book trilogy. [Vulture]Paul Giamatti will star in the indie drama Barney's Version, based on Mordecai Richler's final novel. [Variety]
Art films of digital billboards? Big screen billboards in Los Angeles and Times Square will screen Liz Goldwyn's short film Underwater Ballet. [nytimes]