Cool Stuff: Age Progression Sketches Of Carl From Pixar's Up

Walt Disney World has an exhibit for the upcoming Pixar movie Up in the animation building of Disney's Hollywood Studios. Holly Mck took some photos from the exhibit and posted them on the IMDb message boards. The most interesting thing at the exhibit is line of sketches showing the age progression of Carl. For those of you who don't know, the film features a montage where we see the character's entire life from little kid leading to the grumpy old curmudgeon that you've seen in the trailers. I've composited the images together above (click to enlarge), or see the original images after the jump.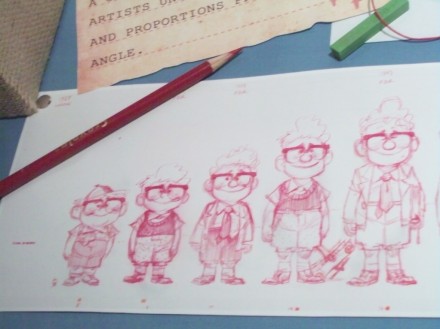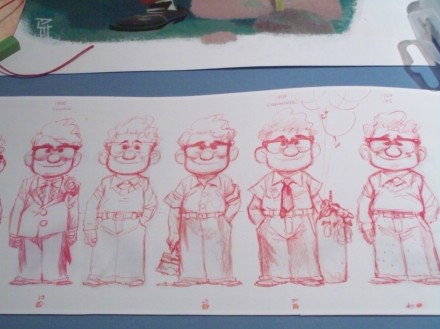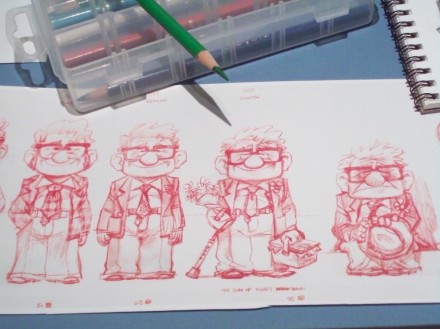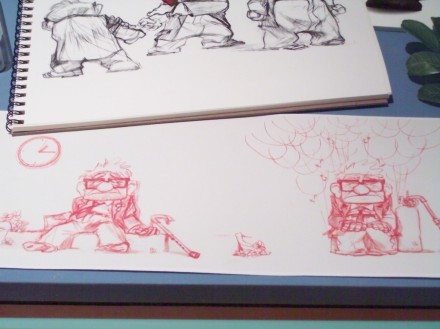 Head on over to the IMDb message boards to see more photos from the exhibit.
Cool Stuff is a daily feature of slashfilm.com. Know of any geekarific creations or cool products which should be featured on Cool Stuff? E-Mail us at orfilms@gmail.com.

via: Superpunch