David O Russell To Direct Christian Bale In The Fighter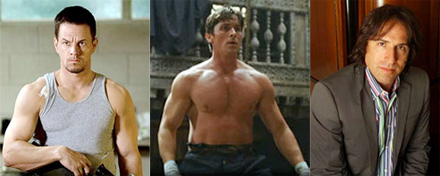 The Fighter has been struggling to make it to the big screen for the last two years, and is finally back on track with David O Russell at the helm. Christian Bale is now signed to play Dicky Eklund, a real life boxer-turned-trainer who rebounded after a run of drugs and crime. Dicky shepherded his half-brother "Irish" Micky Ward in a Rocky-like rise to world lightweight champion.  Ward fought throughout the mid-'80s and '90s, but he's best remembered for three battles with Arturo Gotti, two of which went down as the greatest in the history of the sport. Ward lost each one.
The project was originally set up under Darren Aronofsky, with Mark Wahlberg and Matt Damon attached to play the leads. The project stalled after Damon moved on and the writers strike hit, even with Brad Pitt offering up his services. When I last interviewed Aronofsky, he made hopeful comments about the project. But I could tell that The Wrestler probably filled his sports film ambitions, and that the filmmaker was ready to move on to other things. Mark Wahlberg has continued to train for the role despite the countless setbacks, and is still expected to star as "Irish" Micky Ward. Last I heard, 8 Mile scribe Scott Silver has been brought on board to rewrite the script.
Russell might seem like an odd choice to direct a sports film, considering his backgrounds of indie comedies and dramas (Spanking the Monkey, Flirting with Disaster, I Heart Huckabees). But some will note that his 1999 Gulf War film Three Kings is highly acclaimed for blending elements of action, drama and comedy. Paramount hopes to begin production in July, although the contracts are not yet signed.
source: Variety