Matt Damon Turned Down Captain Kirk Role In JJ Abrams' Star Trek?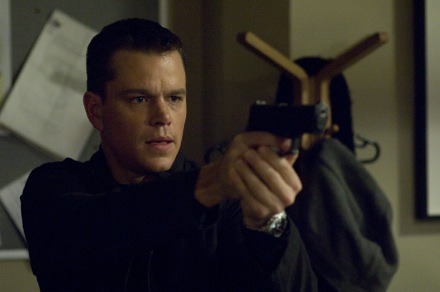 Update: /Film reader Miguel P points out that Damon has denied this in previous interviews (see youtube ), so who's telling the full truth?
When the Star Trek reboot was first announced, rumor had it that Matt Damon was going to play Captain Kirk. That never came to pass, but apparently there is a bit of truth to it. JJ Abrams confirms to America's Life Magazine that he actually wanted Damon to play the famous Starfleet Captain, but the Bourne actor decided against taking the role.
"I actually approached Matt and we had some discussions, but everything happens for a reason. On the one hand, it would have been great to work with Matt – but at the end of the day, it was such a better move to cast the movie with unknowns."
Abrams notes that audiences are more likely to relate to an actor as the film character when they don't know the star from six other movies. And I would have to agree that there is a value to casting a non star in films like this.
source: Digital Spy