Toy Story 3 Teaser Premiered At NAB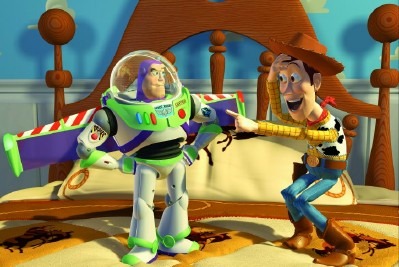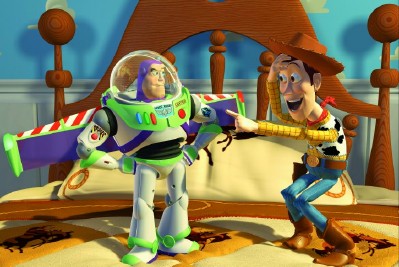 The only thing that has ever been publicly shown from from Pixar's Toy Story 3 has been a concept drawing of a college-age Andy's messy room, which pretty much symbolizes the inciting incident that begins the film's new journey. That is, until this weekend. Disney premiered the teaser trailer for Toy Story 3 at the National Association of Broadcasters (or NAB) show in Las Vegas.
Variety describes the "custom-animated short" as showing "Woody supervising the Toy Story characters as they improvise a sign for the pic, only to have Buzz upstage them all with a high-tech version." I'm not sure if this is the film's official teaser, or just something created for the convention. As was reported at ShoWest, the first trailer for Toy Story 3 will be included exclusively in the Toy Story 1 and 2 3D limited engagement rerelease, which hits theaters on October 2nd 2009. But that date sounds so very far away at this point.Toy Story 3 director Lee Unkrich is heading to Burbank tomorrow to direct the voice talent for the film. Unkrich joked on twitter , "Flying to Burbank to direct Woody, Hamm, Mrs. Potato Head, and Slinky. And yes, we use special tiny microphones to record the toys."