28 Months Later Confirmed, Fox Atomic To Fold?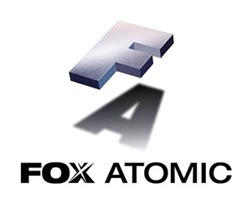 In 2006, the Fox Atomic production label was established under the big 20th Century umbrella as a home for comedy and 'genre' films – ie. films specifically aimed at those in their teens and 20s. Turistas was their rather inauspicious debut release, and since then they've spawned horror sequels The Hills Have Eyes 2 and 28 Weeks Later; comedies Miss March, The Rocker and The Comebacks; and Renny Harlin's turkey-lookin' 12 Rounds (not yet released in the UK, please explain its awfulness to me in the comments).
It seems now that the imprint is to be folded, with the chief exec moved over to Fox to continue shepherding just the same style of film there instead. In the Variety article that reports this breaking-news-come-rumor, there are also a couple of asides about films originally planned for the Fox Atomic label that now, presumably, will just be plain and simple Fox releases.
The next two big releases were set to be Chris Columbus' I Love You, Beth Cooper and Karyn Kusama's Jennifer's Body which strike me as fairly likely candidates for at least small-scale box office success. Further along the pipe was the comedy Accidentes, a Sacha Baron Cohen vehicle to be written by Peter Baynham (we previously only knew Cohen was to produce, not necessarily star), and the rage-infected not-zombies-honest-guv sequel, 28 Months Later.
Months has long since been rumored but this marks the first reference in a trade paper which lends it a certain credibility. Of course, it was all but inevitable since the sequel failed to cancel out the goodwill engendered by the first part (personally, though, I definitely prefer Weeks to Days, principally because it eschewed the aesthetic hurdles adopted by the first part and only inherited some of the silliness, didn't invent it).
I'm slightly mystified as to what real, tangible difference will be made by moving exec Debbie Liebling from her own labeled set up to a seat nearer the throne in the Fox power center. On the other hand, people are likely to lose their jobs over this and that can never be good.
Not mentioned in the post is that Fox Atomic hold the rights to a movie adaptation of the Grand Theft Auto videogames, but Peter reported last summer on why they probably wouldn't make the movie anywho.