Cool Stuff: Zach Johnson's Alternative Poster For The Brothers Bloom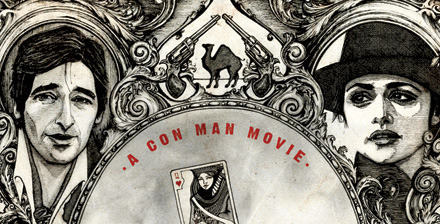 Rian Johnson's cousin Zach Johnson created an alternative poster for The Brothers Bloom. Zach is responsible for a lot of the hand-drawn artwork included in the film. He created the alternative poster as a free side project, and Summit liked it so much they added it to the film's official website. Check out the full poster and the artist's thoughts after the jump.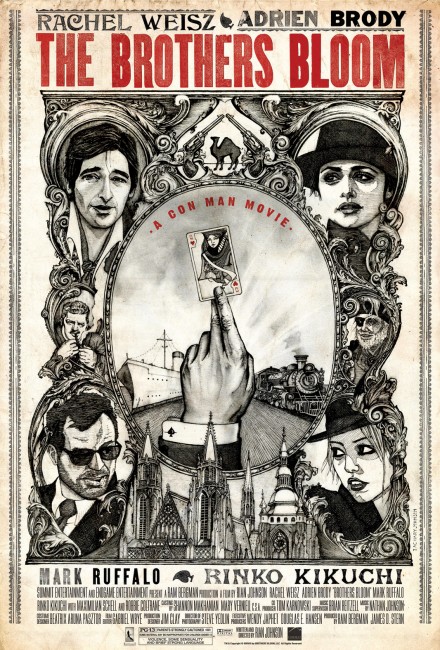 Zach explains:
"Rian initially hired my amateur ass to draw Mark Ruffalo's character's journal for the film." ... "The poster took me three months to complete, involved several ill-conceived iterations, and provided me with the I-shit-you-not Job Description of having to look at lots of pictures of the beautiful and talented Rachel Weisz day in and day out, since I kept on fucking up capturing her likeness."
Zach's brother Nathan did the score for both Brick and Brothers Bloom as well. While the poster is not available for purchase, Summit has put the huge poster art file online for anyone who has the capibility or interest of printing it themselves. You can view more of Zach Johnson's art on his Tumbler blog.
Cool Stuff is a daily feature of slashfilm.com. Know of any geekarific creations or cool products which should be featured on Cool Stuff? E-Mail us at orfilms@gmail.com.