Year One Re-Cut, Earns PG-13 Rating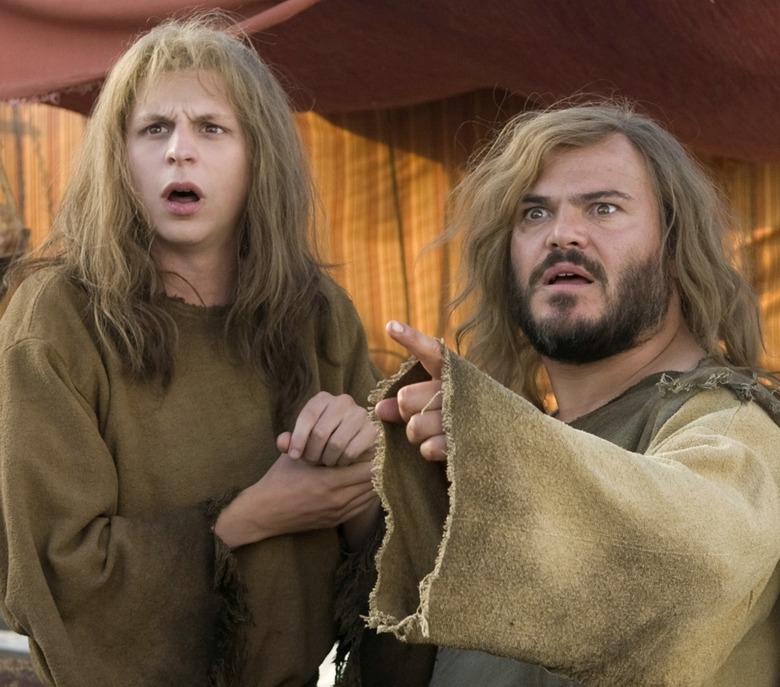 Yesterday we reported that the producer Judd Apatow and director/co-writer Harold Ramis had lost their appeal hearing for the biblical comedy Year One, which had been slapped with an R-Rating by the MPAA. I doubted at the time that Columbia Pictures would release the $75+ million comedy with an R-Rating, especially considering the fairly weak online buzz the film has garnered since the debut of the movie's superbowl commercial.
The filmmakers re-cut the film, resubmitted to the MPAA, and the new cut was given a PG-13 rating "for crude and sexual content throughout, brief strong language and comic violence." I'm sure the R-Rated cut, or an expanded unrated cut, will eventually end up on DVD/Blu-ray.
I have no inside information about the screenings, but many times with the MPAA, it all comes down to a specific shot/line, or even a few frames of film (as it did with Kevin Smith's Zack and Miri). So I doubt the R-Rated cut and the PG-13 cut are THAT much different. It's likely the difference of a few seconds of film.
source: THR