Witch Mountain Screenwriter To Adapt The Umbrella Academy Movie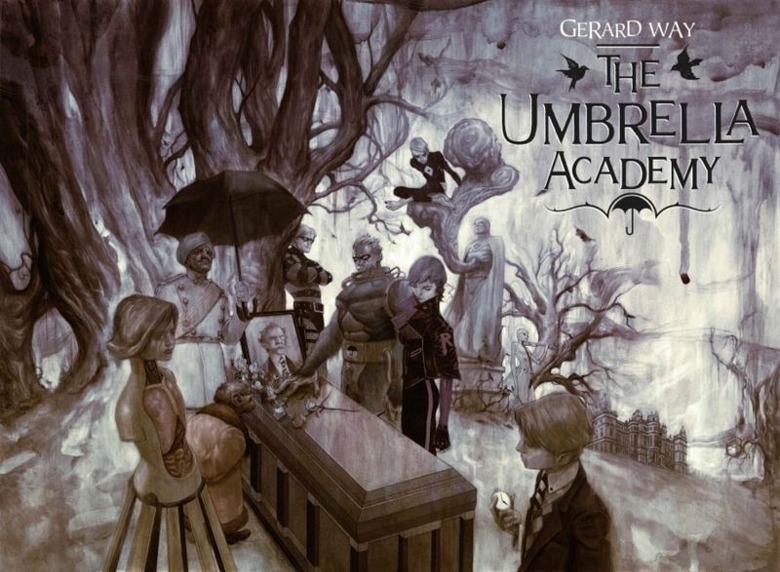 We may receive a commission on purchases made from links.
Universal Pictures has hired Race to Witch Mountain scribe Mark Bomback to adapt Dark Horse Comics' The Umbrella Academy for the big screen. The film is very tentatively aiming for a 2012 release. I wasn't a big fan of Witch Mountain, but it appears that Bomback might have better source material this time around.
The six-issue limited series was created by Gerard Way, the lead singer of band My Chemical Romance, but don't let that scare you away. The comic won the 2008 Eisner Award (the comic book equivalent of the Academy Awards) for Best Finite Series. Of course, a second series The Umbrella Academy: Dallas was launched in 2008. The comic tells the story of a disbanded group of superheroes who reunite after the death of their adoptive father. Read the official comic synopsis after the jump.
"In an inexplicable, worldwide event, forty-seven extraordinary children were spontaneously born by women who'd previously shown no signs of pregnancy. Millionaire inventor Reginald Hargreeves adopted seven of the children; when asked why, his only explanation was, "To save the world." These seven children form The Umbrella Academy, a dysfunctional family of superheroes with bizarre powers. Their first adventure at the age of ten pits them against an erratic and deadly Eiffel Tower, piloted by the fearsome zombie-robot Gustave Eiffel. Nearly a decade later, the team disbands, but when Hargreeves unexpectedly dies, these disgruntled siblings reunite just in time to save the world once again"
Grant Morrison called the series "An ultraviolet psychedelic sherbet bomb of wit and ideas." The first volume has been collected in a 192-page paperback, which is available on Amazon for around $12 (I know this because I just placed an order myself).
source: Variety