Garry Shandling Cast In Iron Man 2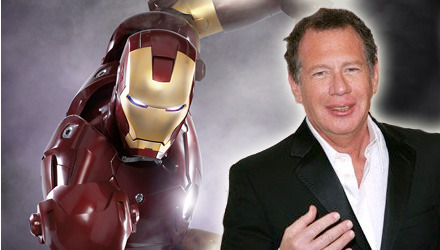 When Jon Favreau described the first day of principal photography on Iron Man 2 as "It's like we picked up where we left off" he wasn't kidding. IESB has learned that the scene that was shot is a continuation of the final scene of the first Iron Man film, where Tony Stark reveals to the world that "I Am Iron Man." We can only assume that the new scene opens the sequel.
Earlier this week, Robert Downey Jr revealed that comedian/actor Garry Shandling had been cast in the film.  Shandling plays either a reporter or Senator (I know, big difference — chances are he wears a suit) and appears in the extended sequence.