Page 2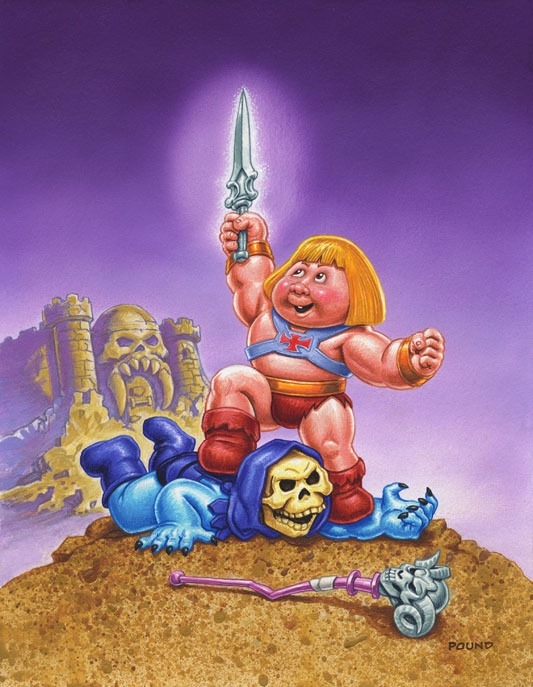 Garbage Pail Kids artist John Pound created this awesome He-Man and Skeletor art for a commission. [stussy]
Nearly 20 bits that didn't make the front page, available after the jump.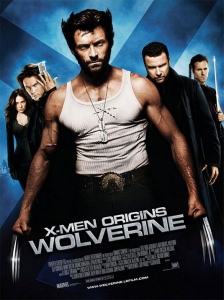 A French poster for X-Men Origins: Wolverine has appeared online. [IMPA]
Disney and producer Jerry Bruckheimer have acquired screen rights to Doug Stanton's upcoming book Horse Soldiers, which follows "a band of elite special forces and CIA operatives who secretly invaded Afghanistan post-9/11 on horseback and helped Afghan fighters capture the city of Mazar-i-Sharif and topple the Taliban." [Variety ]
Diane Keaton and Jeff Goldblum have joined Harrison Ford and Rachel McAdams in the JJ Abrams-produced comedy Morning Glory for Paramount Pictures. Glory tells the story of an aspiring news producer (McAdams) "who tries to save a failing morning show by getting control of its feuding anchors" (Ford and Keaton). Goldblum will play McAdams' boss. [Variety]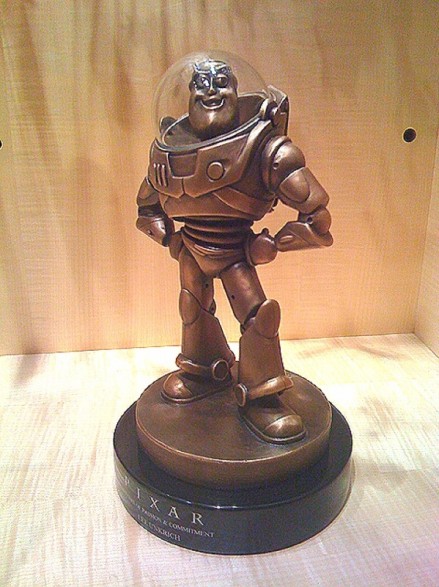 Toy Story 3 director Lee Unkrich posted a photo of the statue that Pixar awarded him for ten years of service. Lee tweets "Fourteen pounds of bronze. Five more years and I'll get a Woody."
Batman on Film speculates that Marion Cotillard, who was just cast in Christopher Nolan's Inception, could be Catwoman in a Dark Knight sequel. I'm doubtful.
/Film reader BostonBrotha reports that Final Destination: Death Trip 3D is currently doing reshoots at Universal Studios Florida.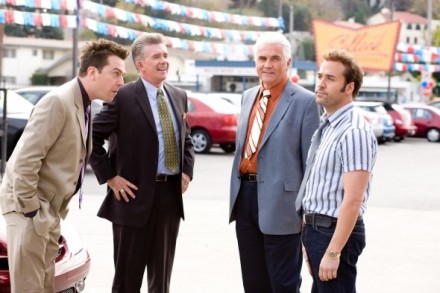 Paramount Pictures has released the first photos from The Goods: Live Hard, Sell Hard, which stars Jeremy Piven. [FSR]
Moviefone has an exclusive clip featuring Robert Downey Jr in The Soloist.
Netflix and MTV Networks Announce Deal to Stream South Park and Trove of Nickelodeon Shows on Netflix [PRN]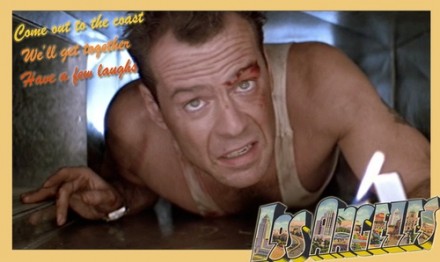 I really wish 20th Century Fox would sell this fan-created Die Hard-inspired postcard in Los Angeles. [Paul Scheer]
Leslie Mann will appear in Robert Rodriguez' next movie, Shorts: "I play a mother who wishes to be closer with her husband. We become one. Like, the same person. It's cool." [Scifi ]
I received an e-mail informing me that the set publicist working on The Expendables is twittering from the set at http://twitter.com/marialascala . The publicist informs me that Slyvester Stallone and other cast members will hopefully be twittering from the set as well.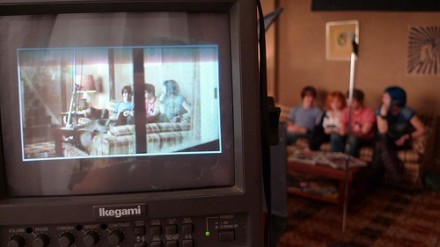 Edgar Wright has posted another new behind the scenes shot of Young Neil, Kim, Scott and Ramona from the set of Scott Pilgrim vs. The World.
Disney has opened the downloads section of the official website for Pixar's Up . The section includes wallpapers, icons, and screensavers. Now if Disney could only make the website load a little faster...
Christina Ricci will star in Born to Be a Star, a porn-tinged comedy that Adam Sandler co-wrote and is producing. [THR]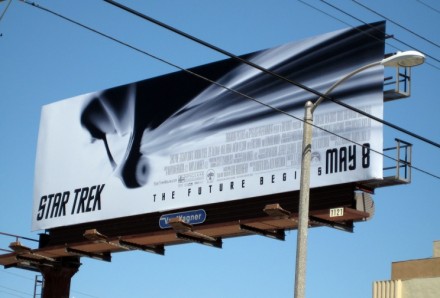 Zachary Quinto has posted a photo of one of the Star Trek Billboards in Los Angeles.ScreenCrave lists ten reasons why Observe & Report must beat Paul Blart.Screenjunkies takes a look at the 9 most annoying movie watchers.