First Look: Topps Terminator Salvation Sketch Cards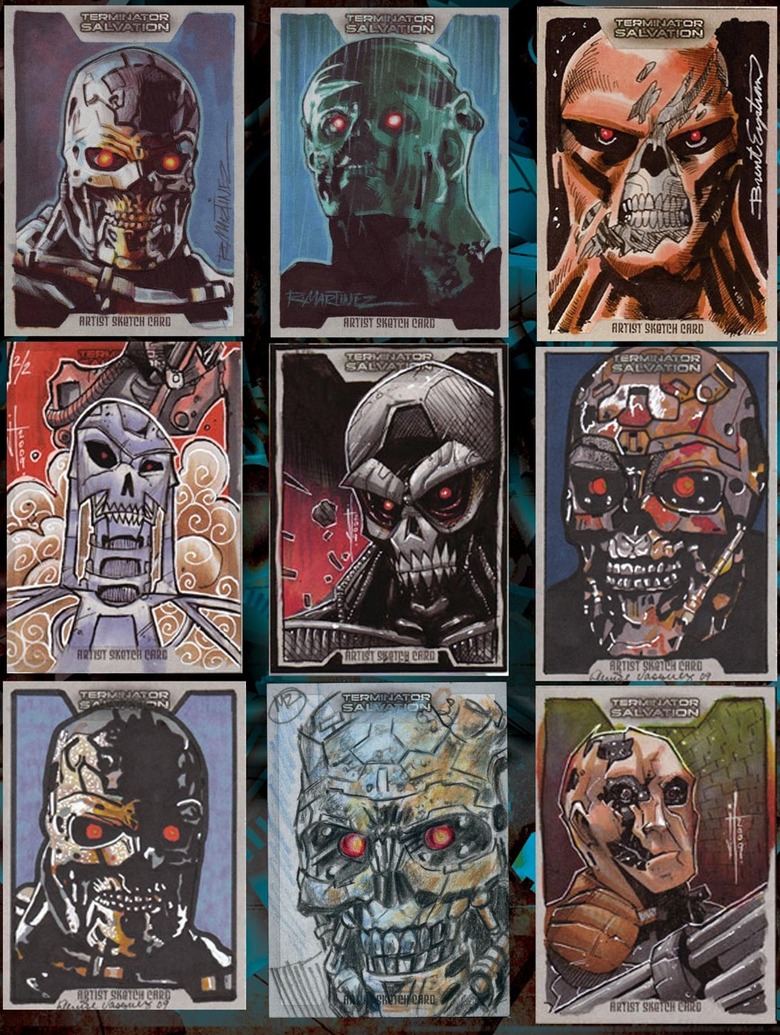 Topps has announced that they will be producing trading cards based on the upcoming Warner Bros film Terminator Salvation. The Topps card series will comprise 90 base cards highlighting some of the many "memorable moments" from Terminator Salvation, including key effects sequences.
"Extra-special, random insert cards will feature the film's star robots in Embossed Foil as well as Pop-Up Battle Cards. Additionally, selected packs will contain random, one-of-a-kind Artist Sketch Cards, Authentic Autograph Cards or Memorabilia Cards embedded with actor-worn costume materials.  Hobby boxes will include a minimum of one "hit" per 24-count box; foil packs will carry a suggested retail price of $2 per pack."
I'll admit, I got suckered into buying a few packs of Topps' Indiana Jones cards in search of the artists sketch cards. For those of you who don't know what those are, they are actually one-of-a-kind cards that are sketched and sometimes colored by individual artists. And by One-of-a-kind, I mean that if you get one of them, you own the only one of that card created. Anyway, $2 a pack is a bit expensive, and I quickly gave up. Tops has sent me some photos of some of the cards, which I have included after the jump.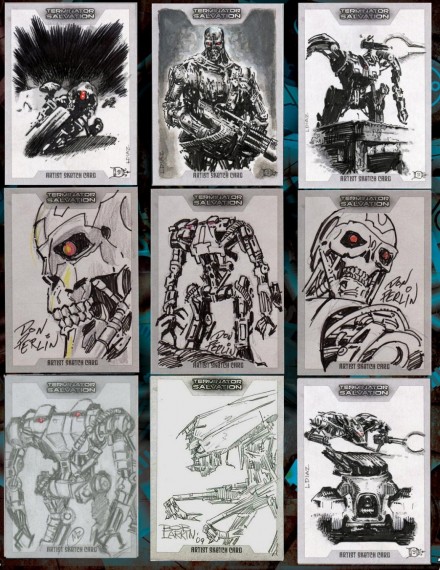 And here are some of the boring normal cards: