Sandy Collora's Hunter Prey: New Poster And Photos; Trailer Next Week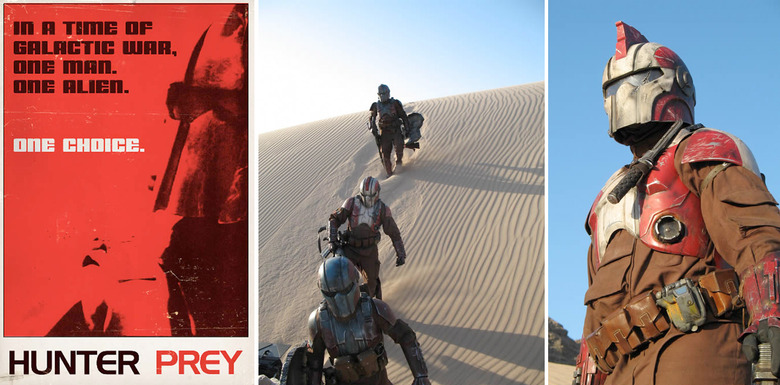 Back in November, we posted a couple photos from Hunter Prey, Batman: Dead End director Sandy Collora's first original feature film. Shot with the RED camera system in Mexico over the course of 18 days on a shoestring budget, the sci-fi film tells the story of a team of special forces commandos who must recapture an escaped alien prisoner after the military transport ship carrying it crashes on a desolate and hostile planet.
SciFiScoop recently caught up with Collora, who revealed that a teaser trailer will premiere next week, and that the final print is expected by June 2009. Included in the posting was the first teaser poster and some new production photos. Readers have compared the look of the special forces commandos to the stormtroopers from Star Wars, likely die to their retro-70's style. Collora admits that, "Like the movie itself and all the promotional artwork, the trailer has a very 70's, old school Sci-Fi, organic, feel to it."
via: FirstShowing