Cronenberg Reveals His Plans For The Matarese Circle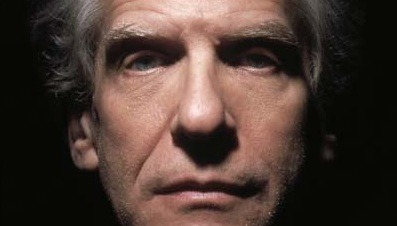 Today's the day that David Cronenberg will receive the highest award in the gift of the French government when he is ordained into the Légion d'Honneur. This is an honour that dates back to Napoleonic times but in more recent history has been awarded to an impressive roster of filmmakers including Satyajit Ray, David Lynch and Akira Kurosawa. A sign of the times, perhaps, that this latest honoree's day job right now is preparing a muti-million dollar action thriller with two huge Hollywood stars.
That film is The Matarese Circle and the stars are Tom Cruise and Denzel Washington. Cronenberg has been telling the Toronto Star about his plans for the film, which are rather exciting, and I've got a break down and key quotes after the break.
Cronenberg has commented on why he's taken on such an atypical project:
I think when you get too comfortable, you need to scare yourself by trying something you've never done before. It comes from the same place as wanting to direct an opera, or write a novel, or curate an Andy Warhol art exhibit.
He spoke about Tom Cruise and Denzel Washington's casting in the film:
I've spoken to both Tom and Denzel, and they both want to do it... Usually when I write, I don't visualize the characters, because I want them to have a life of their own, but in this case I am writing it specifically for these two actors. Tom and I get along very well. I was at his house in L.A. a couple of weeks ago, and he's very excited.
Yep – he's writing it. Previously, we understood that the screenplay was by Michael Brandt and Derek Haas, but that draft didn't please the stars or Cronenberg and so he himself is doing a total page-one rewrite. And that's what is holding up the next step of engagement from the studio:
They're waiting to read my script, so I'm under a lot of pressure and I don't want to screw it up... It's not easy to keep all the satisfying elements people expect and still find a way to subvert the genre and surprise the audience.
The scope of the film seems suitably big and bold for a Hollywood actioner. Here's the Toronto Star on the subject of shooting locations and studio space:
The action requires location shooting in six countries, none of them Canada. If Cronenberg gets his way, this city will be home base, where the production offices are situated, with all the interior shooting at the new Filmport facility. He's already trying to sell MGM on the advantages of being based in Toronto.
I'm absolutely thrilled that we've got something special brewing here. Bye bye Bond, bye bye Bourne.