Tim Burton's Alice In Wonderland Gets IMAX 3D Release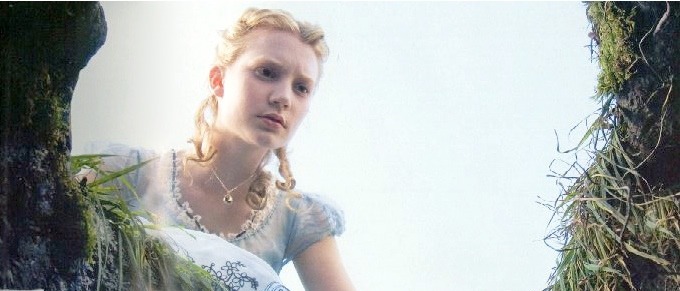 Disney also announced today that Tim Burton's Alice in Wonderland will also be released in IMAX 3D on March 5, 2010. Read the full press release after the jump.
Walt Disney Studios Motion Pictures and IMAX Corporation today announced that Alice in Wonderland, directed by Tim Burton and starring Johnny Depp as the Mad Hatter, Anne Hathaway as the White Queen and Mia Wasikowska as Alice, will be released to IMAX® theaters simultaneously with the film's wide release on March 5, 2010. The special IMAX® 3D release will be digitally re-mastered into the unparalleled image and sound quality of The IMAX Experience® with IMAX DMR® (Digital Re-Mastering) technology. This is the third film confirmed out of the five-film agreement between IMAX and Disney, which was announced on November 19, 2008.
Commenting on the announcement, Mark Zoradi, president, Walt Disney Studios Motion Pictures Group, said, "If ever there was a film that cried out to be presented in Disney Digital 3D(TM) and the premium IMAX 3D format, Tim Burton's fantastic interpretation of 'Alice in Wonderland' is that film. This is going to be an eye-popping cinematic experience as Tim takes moviegoers down the rabbit hole and into the dimensional world filled with incredible characters, sly humor, and wild adventures. Disney's partnership with IMAX is taking shape with two amazing films already on the schedule. We look forward to working with them in bringing exciting new experiences and quality entertainment to IMAX screens around the world."
"We think that Disney's new 'Alice in Wonderland' is exactly the type of 3D story telling that will resonate with IMAX audiences," said IMAX Co-Chairmen and Co-CEOs Richard L. Gelfond and Bradley J. Wechsler. "We believe our worldwide commercial theatre network will be approximately 50 percent larger by the time this film is released, giving more and more people a chance to experience the magic of Disney in IMAX."
"'Alice in Wonderland' is a fantastic addition to our 2010 film slate," added Greg Foster, Chairman and President of IMAX Filmed Entertainment. "Combining a beloved Disney classic re-designed through the imagination of Tim Burton's creative vision with these incredibly outrageous characters and world class actors certainly makes for an event-status film, and we're pleased to add another level of excitement to this highly-anticipated movie."
Visionary filmmaker Tim Burton will put his distinctive touch on the combination live-action and performance capture version of Lewis Carroll's classic tale "Alice in Wonderland." The all-star cast includes Johnny Depp, Anne Hathaway, Helena Bonham Carter, Crispin Glover, Alan Rickman and Mia Wasikowska as Alice.