David O. Russell To Direct The Silver Linings Playbook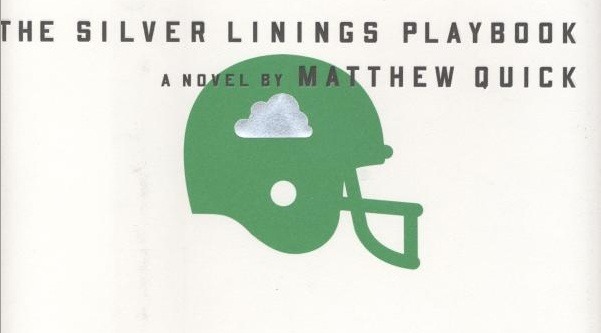 Today,
tell us that The Weinstein Co. are behind David O. Russell's adaptation of Matthew Quick's novel The Silver Linings Playbook. This news popped up a few times recently in interviews with Quick and a YouTube video of the author reading from the novel, but nobody much noticed it; and the story of Russell's involvement originally broke over a year ago, even before Nailed began shooting. If only there were more hours in the day for me to trawl the web and bring links to you. I would do it, you know? Because I love you.
Taking the Hollywood Report at face value, the screenplay hasn't been written yet. In fact, it has, and in the video – which you can see below the break – Quick describes it as "phenomenal" and says he's "really excited about" it. Every screenplay of Russell's that I know, so far filmed or not, is pretty darn good so I'm inclined to believe him. And it's good to know the creator is on side, at the very least to quell worries of bad PR and creative battles. We all know, I think that Russell loves a good creative battle (or do I just mean 'I know we all think'?).
Originally, Sydney Pollack and Anthony Minghella were attached to produce this adaptation, but sadly, neither are with us any longer. Michelle Raimo will be producing in their stead.
Here's an edited bit of the novel's official blurb taken from
:
During the years he spends in a neural health facility, Pat Peoples formulates a theory about silver linings: he believes his life is a movie produced by God, his mission is to become physically fit and emotionally supportive, and his happy ending will be the return of his estranged wife Nikki.
When Pat meets the tragically widowed, physically fit, and clinically depressed Tiffany, she offers to act as a liaison between him and his wife, if only he will give up watching football, agree to perform in this year's Dance Away Depression competition, and promise not to tell anyone about their 'contract.' All the while, Pat keeps searching for his silver lining.
I'm picking up mild vibes of The Fisher King and, in a roundabout way, Groundhog Day there.
The casting process is currently underway, and your Fantasy Studio actor suggestions are welcome in the comments if you have any. Here's that video.