Page 2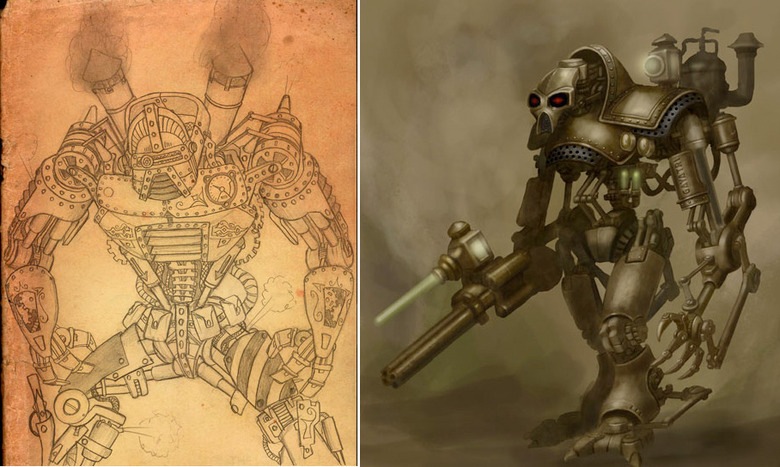 What would a Steampunk Cylon look like? DVice held a contest, and you can see some of the entries above.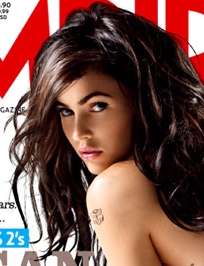 Megan Fox shows off her new Trasnformers Autobot tattoo (real or temporary?) on the cover of Empire Magazine . (Thanks Eido)
I've heard that 20th Century Fox is test screening an early cut of Wes Anderson's animated adaptation of Fantastic Mr. Fox later this week, I'm sure some reader reports will show up online. The film isn't scheduled to hit theaters until November 6th 2009.
Zac Efron is in talks to re-team with 17 Again director Burr Steers on an adaptation of the novel The Death and Life of Charlie St. Cloud, about "a caretaker at a cemetery who manages to have weekly meetings with a younger brother whose accidental death he feels was his fault." [Variety]
Sony has launched a teaser website for Year One.
Robert Pattinson is eyeing Memoirs, which tells the story of two lovers whose "newfound relationship is threatened as they struggle to deal with family tragedies" for Summit. [THR]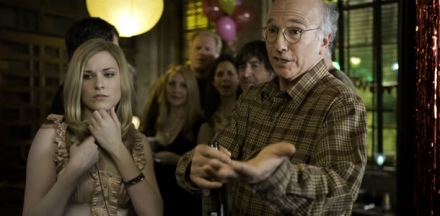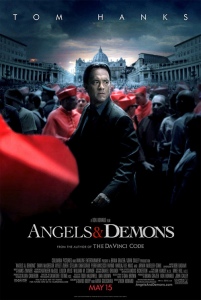 RopesofSilicon has 40 photos from Woody Allen's Whatever Works.CC2K has a script review of Angels & Demons: "Angels and Demons started as a good novel, has become a good screenplay, and hopefully, will be a good film. Interesting, entertaining, mildly convoluted and scenic, it's just like the city it takes place in." FirstShowing has a new theatrical poster from the movie.James Cameron reminisces about the first Terminator movie in a new essay for WiReD Magazine.
Frequent /Filmcast guest Myles McNutt takes a look at the critical response to Battlestar Galactica's series finale. [Cultural Learnings]
Scott Caan has signed on for the lead role in Fox's Brett Ratner-directed comedy pilot Cop House, Michelle Trachtenberg will co-star on NBC's dramatic pilot Mercy, and Josh Charles has joined CBS' dramatic pilot The Good Wife. [THR]Jane Rosenthal is "flatly denying" reports that the Tribeca Film Festival is going to be be moving from spring to fall. [NYPost]The 52nd San Francisco International Film Festival will hold its third annual Midnight Awards, honoring Elijah Wood and Evan Rachel Wood, on April 25 at the W San Francisco Hotel. I'm guessing that this means that 9 and Everything Works will be part of yet-to-be-announced film festival slate. [THR]
Someone actually customized a My Little Pony to look like Slave Leia from Star Wars. [Topless Robot]
The Alamo Drafthouse has upgraded all four screens at the Village location with Sony 4K digital projectors. Tim League talks about how they chose the projector on in this blog post.Netflix has announced integration with Facebook Connect, which will allow your friends to see what movies rated.
You will soon be able to rent movies from Blockbuster on your Tivo box. [NYT ]
Jon Hamm has been cast in the indie film Howl, which tells the story of the obscenity trial centering on Allen Ginsberg's famed poem. [Variety]