Taye Diggs Cast In Dead Of Night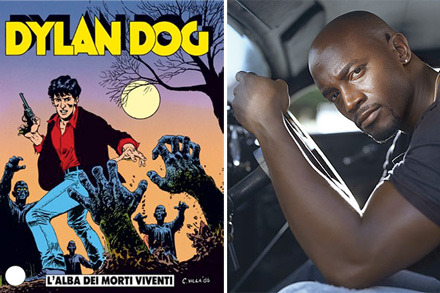 Casting is finally starting to come together on the Dylan Dog live-action adaptation Dead of Night. Brandon Routh has been attached to the project for a while now, and just recently it was revealed that Sam Huntington would be playing Groucho, Dylan Dog's sidekick. Shock has just learned that Taye Diggs will be playing the main villain of the film, the leader of a group of vampires. TMNT director Kevin Munroe will be making his live-action feature debut with the adaptation.
Based on the Italian comic book which was first published in 1986, and later brought to the United States by Dark Horse Comics, the film tells the story of a penniless nightmare investigator who specializes in the supernatural and wears a trademark red shirt, black jacket, and blue jeans. Dark Horse has released seven English volumes of the comic, and a new 680 page volume is being planned to tie in with the film.