Seth Rogen Updates On Michel Gondry's Style For The Green Hornet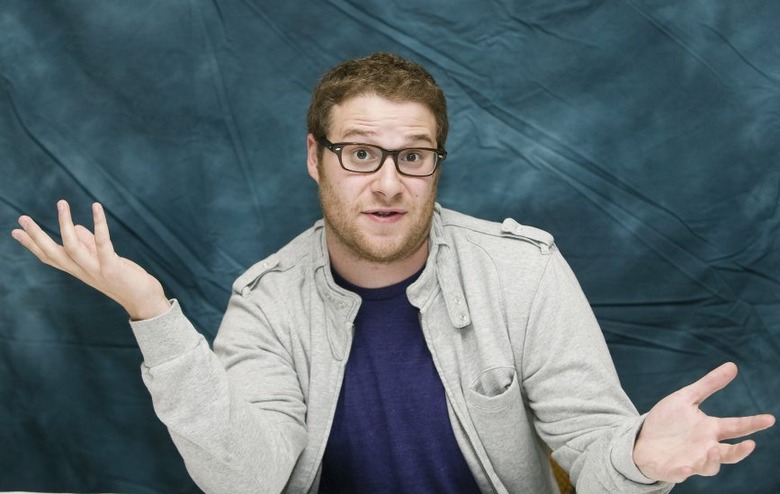 While doing press for next month's shock-and-awesome Jody Hill comedy, Observe & Report, Seth Rogen put up a new quote regarding his superhero caper, The Green Hornet. He told Collider that filming is set for late June, and vaguely elaborated on director Michel Gondry's vision for the 2010 could-be blockbuster...
"Me and Evan [Goldberg] have actually approached him with ideas like maybe we could do something like this...you could do some of your weird people made out of string and shit like that. He's like, 'No, I don't want to any of that. The fact that you think I want to do that drives me crazy and makes me never want to do anything like that again.'"
Seth Rogen's 4th grade grammar teacher sighs (also: is jealous). I still find the dumbfounded early reaction to Gondry's involvement more surprising than the news itself, not that Rogen doesn't play into it. There's a dapper, Chinatown-lite sensibility to the character proper that can be gleamed in Gondry's more bolstered video work, like Beck's "Deadweight" for example. Per the plot, Rogen added that he is now "embracing" the tenets of an origins story, which is not a bad idea considering that, unlike Batman, the general public is unawares.