Caprica: 7 Video Clips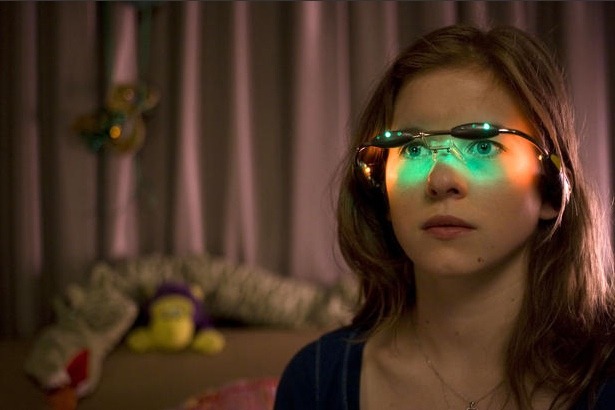 Just when you thought Battlestar Galactica was over, the Sci-Fi Channel has released seven clips from the prequel movie/series Caprica.
An astonishing breakthrough is taking shape on the planet Caprica. The rapidly evolving spheres of human and mechanical engineering have collided, along with the fates of two families. Joined by tragedy in an explosive instant of terror, two rival clans led by powerful patriarchs, Joseph Adama (Esai Morales) and Daniel Greystone (Eric Stoltz) duel in an era of questionable ethics, corporate machinations and unbridled personal ambition as the final war for humanity looms. The latest phenomenon from the executive producers of Battlestar Galactica (Ronald D. Moore and David Eick), set in a time over 50 years earlier, Caprica is entirely its own world – provocative, thrilling and startling relevant to our own.
So far, I'm not impressed. It seems like the typical cliched family drama set in the world of BSG, but set on an earth-like planet instead of a spaceship. It should be noted that I wasn't immediately sucked in by the initial BSG miniseries, but went on to devour the first few seasons over the course of just a few days. You can watch the seven clips after the jump, and leave your thoughts in the comments below.
Caprica hits DVD on April 21st 2009.