Who Changed The Subtitles For The Let The Right One In DVD Release?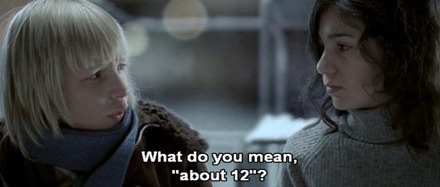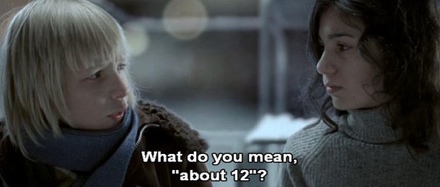 As you already know, one of my favorite indie gems of last year was Tomas Alfredson's Swedish adaptation of Let The Right One In. The film got a small release in the U.S. by Magnolia's genre label Magnet Releasing. But I'm sure with only 50 screens (at peak), chances are many of you didn't get to see the movie on the big screen and have waited until the film was available on DVD/Blu-ray.
IconsOfFright is reporting that the subtitles in the home video release have been drastically altered from the theatrical release. While the new subtitles still relay the same basic information, they appear to be horribly dumbed down, and missing much of the dark humor of the original release. The site has taken screen captures of some of the the scenes, and matched the subtitles up against screen-captures from a 2008 screener. You can see an example of the changes after the jump.
Here is how the scene plays out in the original theatrical subtitled cut: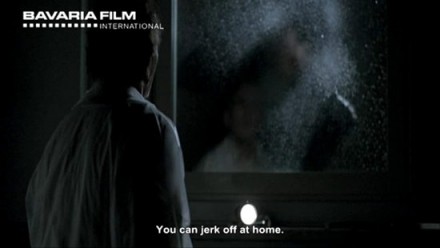 Here is how the same line plays out on the DVD: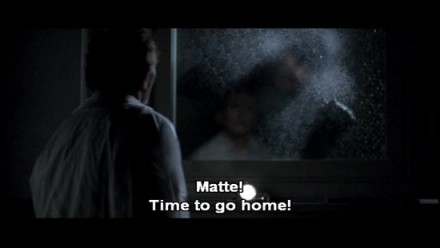 I really hope that Magnolia/Magnet will do the right thing and rerelease the film with the correct subtitles. We don't know if Alfredson was involved in the changes, but I would suspect he wasn't. I can't even imagine being the filmmaker and having the dialogue for my film be essentially rewritten in the DVD release. Head on over to IconsOfFright to see many other changes.
via: Chud