Chris O'Dowd To Be Villain In Gulliver's Travels, Confirms Emily Blunt's Involvement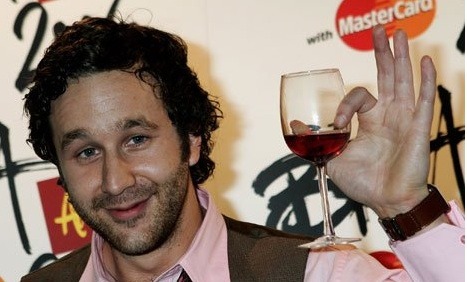 Chris O'Dowd has been a very busy boy. Besides the third series of the IT Crowd – out on DVD in the UK tomorrow – and his "second sitcom", ITV 2's FM, he also has three films set for release in the UK over the next couple-few months. First up is Richard Curtis' The Boat that Rocked, then comes FAQ About Time Travel, and, finally, Hippie Hippie Shake will follow before long. The O'Dowdles, as his expanding rank of fans is apparently known, will have a pretty good summer.
To promote all of this hoo-hah, O'Dowd is currently – right now as I type – appearing on the BBC entertainment and cookery show Something For the Weekend. It was during an interview segment a few minutes back that he announced his casting in Gulliver's Travels and gave some details of the role.
Apparently, O'Dowd's role is that of Edward, who will be the film's principle villain. Edward is engaged to Emily Blunt's character, is a wee bit of a bastard and has it in for Jack Black's Gulliver and Jason Segal's buddy character. O'Dowd is currently under way with his horse riding training, which might seem to suggest a trip to the Land of the Houyhnhnms for some talking horse hijinks, but I wouldn't bank on it.
No surprise that Edward appears to be a character invented for the movie. I suspect pretty much everything in the film will be new material, bridging the "greatest hits" of famous moments from the original.
So that's a trinity of English actors announced in key roles so far – O'Dowd (update: who it turns out is actually Irish), Blunt and the recently announced Catherine Tate. I'm supposing the cast will be pretty much filled out with staples of Brit sitcoms and the usual roster of character actors. Fair play to them – we've all got rent to play.