Page 2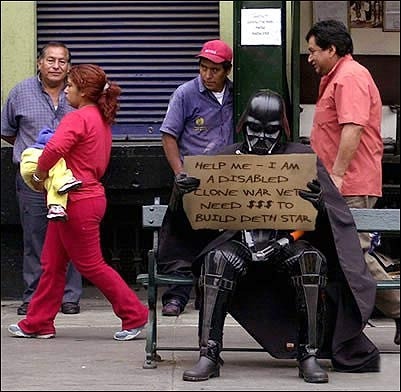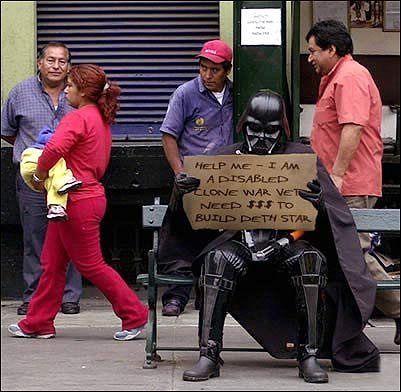 Darth Vader can't even find work in this economy. [Daily What]
United Artists has hired Peter Horton to write and direct Coal River, an adaptation of the Michael Shnayerson book. [Variety]
The Dang Blog takes a look at some of the reasons why Wes Anderson's films are considered "quirky."
The Wire star Rick Otto has joined Anthony Hemingway's Red Tails and Point Break: Indo. 90210 star Tristan Wilds has also joined Red Tails. [THR]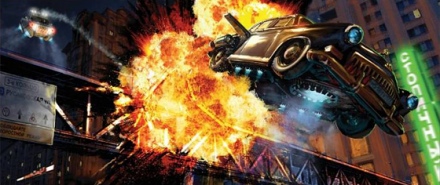 Quiet Earth has concept art from Timur Bekmambetov's Black Lightning, which is being called Russian's answer to The Dark Knight, with a superhero in a flying car.
IMDb wants to add a video on every page of the site... tacky or the future? [The Wrap]
Brad Pitt and Natalie Portman have been cast in a feature film adaptation of Leanne Shapton's novel Important Artifacts and Personal Property from the Collection of Lenore Doolan and Harold Morris, Including Books, Street Fashion, and Jewelry for Paramount Pictures. [Variety]
Mickey Rourke will appear at WrestleMania after all. [The Envelope]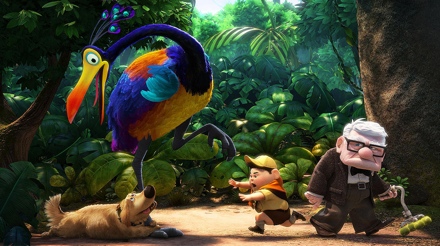 MovieWeb has a new photo from Pixar's Up.
Hulu has added a bunch of cool documentaries, all available for free to U.S. readers: Confessions of a Superhero, Super Size Me, Kicking It, and Dig!
Is it humanly possible to become Batman? That's exactly what E. Paul Zehr—professor of neuroscience and kinesology as well as a trained martial artist—attempts to figure out through his book, Becoming Batman: The Possibility of a Superhero. [WITA]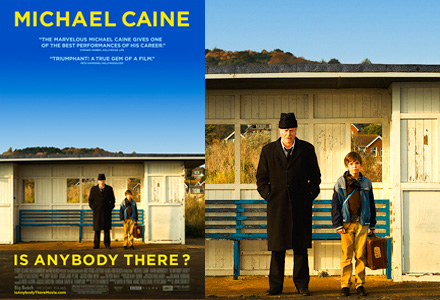 FirstShowing has the poster for John Crowley's new film, Is Anybody There?, which stars Michael Caine and Bill Milner.
EW takes a look at 13 Hair-dos and Don'ts of Nicolas Cage.
Is Bank of America using some of the government bailout cash to pay families to see Monsters vs Aliens in 3-D rather than 2-D at no additional cost? [Nikki Finke ]