The Sorcerer's Apprentice Goes Head To Head With Christopher Nolan's Inception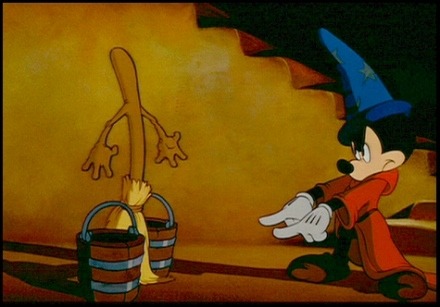 Walt Disney Pictures has announced a July 16th 2010 release for the Jerry Bruckheimer-produced Jon Turteltaub-directed family adventure film The Sorcerer's Apprentice. Marvel recently moved Thor out of the weekend, but now the Mouse House production will go head to head with Christopher Nolan's sci-fi action film Inception. Disney has two other event films scheduled for Summer 2010: Prince of Persia: The Sands of Time hits theaters on May 28th and Toy Story 3 will be released on July 18th.
Meanwhile, Warner Bros has set The Wachowski Brothers-produced James McTeigue-directed Ninja Assassin on November 25th 2009, up from a TBA 2010. Richard Kelly's sci-fi thriller The Box has been moved from November to Halloween weekend, up against Youth in Revolt, and a week after Saw VI.
source: Variety