Brilliant Where The Wild Things Are Poster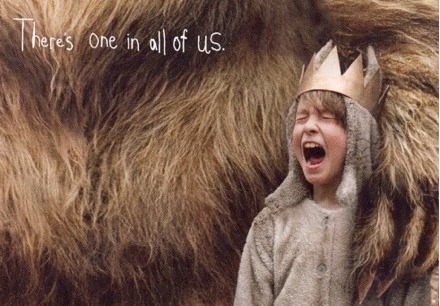 The Spike Jonze Fan Blog have been mining in the pages of Nick Magazine, and have come up fist-first with a beautiful, beautiful nugget of gold – the first poster for Where the Wild Things Are. You can see the whole poster underneath the fold, but I'd recommend anybody interested in the film go over to the fan blog and have a good rummage there too.
Click on that gorgeous beast to make it bigger.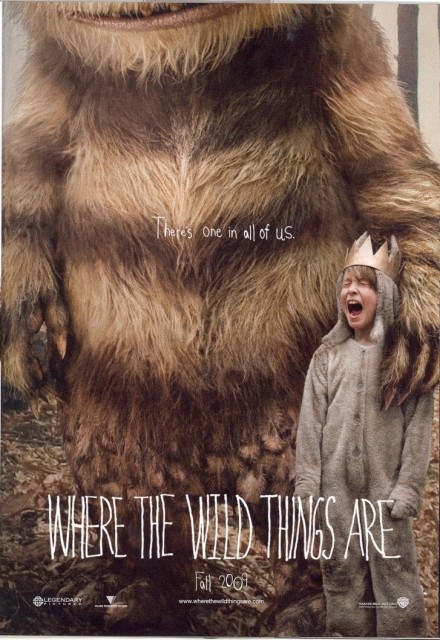 Odd that the Wild Thing's face has been cropped. It would seem to suggest a marketing campaign that will be keeping the fuzzy ones' fizzogs hidden away, but we can get a good look at their visages on skateboards, shoe boxes and – any day now – in the trailer. I suppose instead that this compositional strategy is more about creating the allure of a tease where there is no tease. It sill works. Looking at this poster I almost forget what the Wild Thing looks like and he works brilliantly as a projection of Max, which is a good part of the point too.
Ever since Spike Jonze announced his attention to use suits for the Things, and not full CG, I've been convinced on his desire to play the monsters at just the right pitch. Then, last year, the infamous test clip did the rounds and it was obvious that Jonze' plans for the whole film were pitched perfectly. A few screening reports discussing the whole picture and a good read of the screenplay later and I was absolutely sold. This film simply cannot fail. Let me even predict a best picture nomination at next year's Academy Awards.
I know, I know, it sounds absolutely nuts to claim that a film in this genre would be so lucky to get that kind of hype (I'm saying hype not recognition because I don't want us to misinterpret all that Oscar hoopla). But I think we're on for a good handful of high profile and tech nods for this one – Director, Film, Cinematography, Editing. When it comes to Acting, however, I wouldn't expect a bean. It's all down to the experience I'm thinking people are likely to take away from the film, defined by a swoony, dreamy melancholy, distinctly cinematic and very, very powerful.
And now I'm done reviewing a film I haven't even seen I'll get myself in order and have another good, long look at this beautiful poster.