New Line Is Developing A MacGyver Movie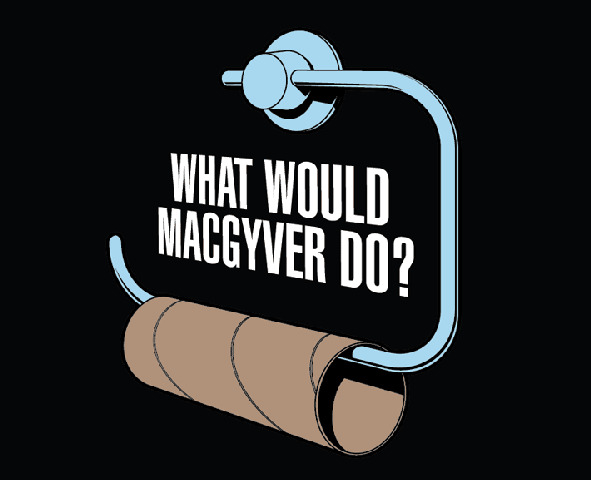 We first heard about the possibility of a MacGyver film last May, but now it seems like things may be picking up for the film adaptation. THR is reporting that the film is in production at New Line with Raffaella and Martha De Laurentiis producing, along with series creator Lee Zlotoff. No writer has been attached yet and it's unclear whether Richard Dean Anderson will return to reprise his role as the titular character.
Chidlren of the 80s may fondly recall that the TV show MacGyver ran for seven seasons, from 1985 through 1992. Aside from two made-for-TV films in 1994, we haven't heard that much from the character since, although he has graced us through a few cameos here and there. His influence on pop culture, however, continues to be felt, as he's been prominently referenced in shows like The Simpsons and Saturday Night Live. He's even been added to the Merriam-Webster dictionary, with the word "MacGyverism" meaning "any act or invention characterized by a creative use of objects at hand."
For me, Macgyver is one of those properties that has managed to stay pure throughout all these years. As the know-it-all who was ridiculously resourceful and whose mulleted ruggedness made him irresistable to women, Richard Dean Anderson was absolutely perfect. Who among us nerds didn't want to be MacGyver?
Still, years ago, I remember getting excited right around the time that the original series was about to be released on DVD. My brother, however, was less enthusiastic. "Don't buy it," he told me. "No matter how good the DVD is, it can't be as good as how you remember it." The point being, sometimes, maybe it's best not to mess with nostalgia. In this case, I think he was right. But who knows? If the movie stars Anderson and manages to kick ass, maybe it'll be worth exhuming this franchise after all.
Discuss: Do you want to see MacGyver brought back to life on the big screen?
[Image from Threadless]