At Home For Mentally Disabled, Employees Made Residents Participate In Fight Club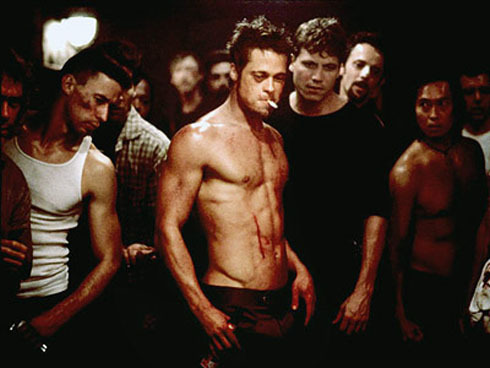 David Fincher's Fight Club is a film that's been debated and analyzed in the years since its 1999 release. Still, some of the things that have been inspired by the film haven't really been true to its spirit (e.g. that awful Xbox videogame). Now, in a case of life imitating art (perhaps unintentionally), seven employees at a home for mentally disabled people (Corpus Christi State School) in Texas have been suspended for forcing their residents into Fight Club-style battles with each other.
Turns out, the employees at this home were not only heartless monsters, they were also stupid, in that they filmed some of the fights with their cell phones, possibly for the purposes of gambling or for upload to the internet. The fights were uncovered after one of the phones with videos on it was found on a road and turned into a local police station. According to the Corpus Christi police captain:
Workers were staging fight clubs with the residents for their own entertainment. It's awful abuse – some of the worst I've seen in over 30 years...I've heard of isolated incidents before, but what's most appalling is that it's obvious this is organized.
The fights took place from 2007 through 2008, although apparently one took place as recently as last month. Residents pushed, kicked, and shoved each other in the videos; while some were hurt, there were no serious injuries. Although this incident shines a light on the worst of humanity, there is one very minor upside to the whole situation: The publicity has spurred politicians into action on reforming the state's school system for the disabled, which the U.S. Justice Department has "accused of systemic abuse and widespread civil rights violations."