Jon Favreau Shows Off Tony Stark's House On Twitter


Hopefully, Peter's recent post about actors and directors using social networking/blogging site Twitter opened up a whole new world for of information for you. If you're a Twitter user, you can now keep track of the latest Repo: The Genetic Opera developments, read frustratingly cryptic and psychologically disturbing thoughts from the guy who who directed Hard Candy, or find out whatever the hell it is Demi Moore is doing after all these years. Turns out, though, that some directors are using Twitter to share some potentially useful and interesting information.
Just yesterday, Jon Favreau posted a photo on Twitter, with the description "Matty and me in Casa de Stark," under construction. As MC Hammer recently opined regarding Twitter, what he loves about the service is that it disintermediates the distance between fans and celebrities. As filmmakers and marketers discover how easy the service is to use, my guess is you can expect to see much more of this type of stuff in the days to come. Hit the jump to see Tony Stark's house under construction with Jon Favreau and cinematographer Matthew Libatique.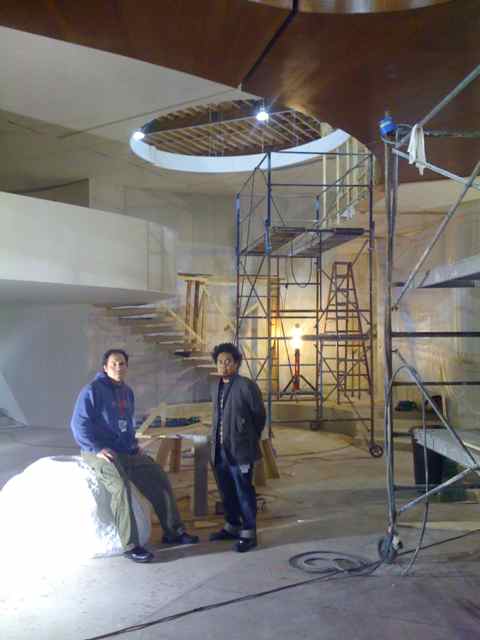 You can follow Favreau on Twitter, and of course, you can always follow the /Film crew on Twitter using the following links: Peter Sciretta, Dave Chen, Devindra Hardawar, Adam Quigley, Hunter Stephenson, Brendon Connelly, Kevin Kelly,
via Collider