Several News Bits Under One Vague Headline - Don't Miss Out, Come On In, The Water's Lovely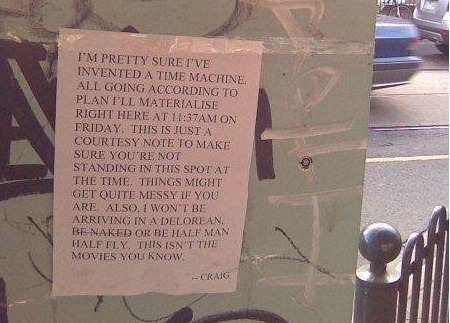 To give you some kind of idea what kind of stories have been making news in the last twelve hours or so, here's a sample from The Hollywood Reporter:
Dreamworks has acquired an untitled college-set comedy script by newcomer scribe Chris McCoy.
And that's all they can tell us about the film, really. When it goes on to be your favorite film of all time, though, you can think back fondly on this lost moment and let out a wistful sigh.
So – bearing the caliber of tonight's stories in mind – it has been decided to make one post with a big, untidy pile of this half-news and let you pick through it yourself. There's one hidden gem in there, I promise, but you'll have to decide for yourself which it is. Honest. I'm not just trying to get you to click and go below the fold.
Here are the important pieces of information in a line, with each of them given a bullet – like some kind of film blog equivalent of a firing squad.
And that, I think, is enough for now. Keep up the good work, Craig.