Seinfeld Cast To Reunite For Episodes Of Larry David's Curb Your Enthusiasm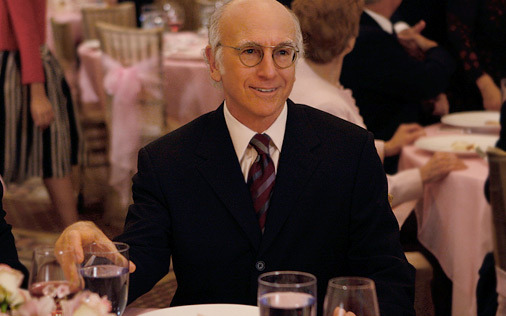 What happens when actor Michael Richards meets The Blacks or Krazee-Eyez Killa? Talk about Trial and Error. I'm pretty sure we'll be satisfied by the results this fall, as the four cast members of Seinfeld are reuniting for multiple episodes of HBO's Curb Your Enthusiasm. While this marks Richards's first appearance on the uncensored and legendary sitcom of Larry David (Seinfeld co-creator), Jerry Seinfeld, Jason Alexander, and Julia Louis-Dreyfus have all appeared to play and send-up themselves during Curb's six-season run. According to EW, the cast hasn't appeared together on a scripted TV series since their show's underwhelming finale 11 years ago.
It'll be veddy cool to see the old sparks fly inside the Bald One's neurotic, mishap-prone world; but I'm possibly more excited just to see Leon (J.B. Smoove) talk shit and lady advice to Larry again. Let us know what you and Bill Gates think in the comments.