28th Amendment Finds A Director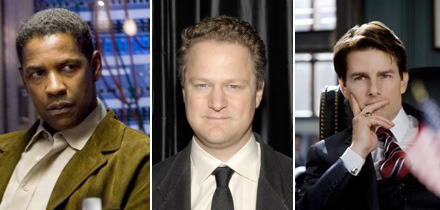 What is the 28th Amendment? It's a project conceived by the screenwriting team of Alex Kurtzman and Roberto Orci, the guys who wrote Transformers, Star Trek, Mission: Impossible II and The Island. Described as The Firm set in the White House, the story follows the new President of the United States who discovers the for a good part of the 20th century, a secret cabal has been running the government. Anyone who defies the secret gang's wishes will end up murdered (apparently JFK's assassination is connected to the group). It's an interesting premise which has been done in different variations in comic books (100 Bullets), video games (Metal Gear Solid) and Dan Brown novels.
The project has gotten passed from director to director — Neil Jordan and Philip Noyce had both been in talks to helm the project at some point. But now Warner Bros is in talks with The Lives of Others helmer Florian Henckel Von Donnersmarck to direct the project, with both Tom Cruise and Denzel Washington as potential stars. Cruise has at least eight projects on his plate, and is trying to decide which one will be next. So it's very likely that the cast could change.
source: Variety