It's A Wonderful Afterlife: My Big Fat Greek Wedding Meets Shaun Of The Dead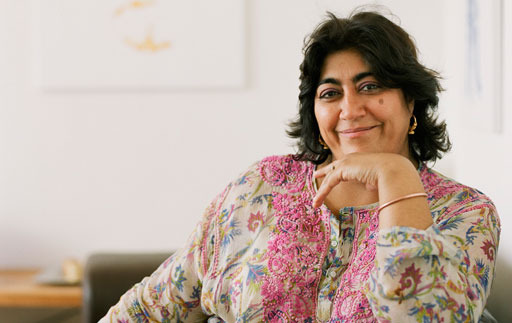 Gurinder Chadha is lining up a loaded slate of Indian-British co-productions, and according to Variety the first before the lens will be It's a Wonderful Afterlife. She pitches the project as My Big Fat Wedding meets Shaun of the Dead, which sounds promising, particularly if Shaun has his cricket bat and uses it to chip some Big, Fat and Greek teeth. Not because of their size, adipose content or nationality  – of course! – but because they're taking part in that sickening frickin' film. I hoped that would go without saying.Afterlife was stalled last year when one of the funding bodies was hit by the terrorist attacks on Mumbai. With fresh greenbacks in the sack, production is now set to kick off in April and Chadha has been busy corralling a cast. Alongside Sanjeev Bhaskar, who I'm readily familiar with from British TV, she has also cast Shabana Azmi and Sendhil Ramamurthy who I can recall fairly well and Shaheen Khan, who I don't know at all.
The premise is pretty high concept, following "British-Asian mother whose obsession to marry off her daughter comically leads to serial murder." Could also have been pitched as East is East meets The Ladykillers, maybe?
One of my students is using Chadha's Angus, Thongs and Perfect Snogging for an assignment at the moment, which led to us watching a sequence in class today. Nothing special, really, but certainly competent and solidly crafted in most respects – and infinitely more palatable than Bend it Like Beckham.
The other films on Chadha's slate – two to be written by herself and her husband, two others to be scripted by others – will all deal with the same basic, and easily marketable set of parameters. Chadha says:
All of them will be set against the backdrop of people who have moved from one place to another, with the comedy coming from the different expectations of one generation set against another generation.
And who said independent film wasn't formulaic?