Is Pixar Going To Make Monsters Inc 2?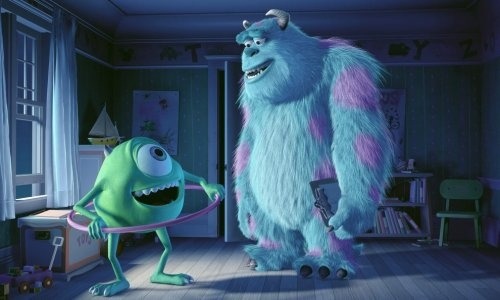 Despite what Brad Bird said on stage at WonderCon two years ago, Pixar is now in the sequel business. Cars 2, Toy Story 3, but what about a sequel to Monsters, Inc? At Comic-Con 2008, director Pete Docter responded to an audience question about the prospects of a sequel by admitting that "We've thought about it... We've got a couple ideas." MTV later prodded the filmmaker trying to get more information, Docter nervously replied "I can neither confirm nor deny".
Pixar has announced all their films up until 2012, so could a Monsters Inc sequel be in store for 2013? Pixar fansite The Pixar Blog started receiving strange searches this past January for variations of "'monsters 2013 pixar". The interesting thing about the searches is that they were coming from inside Pixar, from the Pixar.com domain. I know, circumstantial at best.
Now a site called Blue Sky Disney is reporting that Pete Docter will start working on the sequel after he finishes Up, with tentative plans for a 2013 release. Now lets keep in mind that I've never ever heard of this BlueSkyDisney, and they don't seem like a trusted news source. But everything I've heard on and off the record thus far points in the direction that Disney wants another Monsters Inc movie, and they want it in 2013/2014. Pete Docter will be at WonderCon over the weekend, and I'm sure someone will ask him about these rumors. But with no official announcement from the mousehouse, I'm betting we'll get another answer like the one he gave MTV at Comic Con.
via: PixarBlog