Edgar Wright's Film Festival To Invade Toronto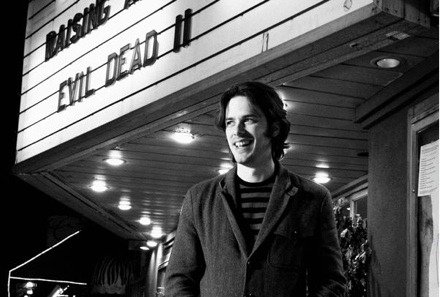 Edgar Wright wanted me to remind /Film readers that the Bloor Cinema in Toronto will be hosting an Edgar Wright-curated film festival from February 28th to April 12th. Films will include Edgar's own Shaun of the Dead and Hot Fuzz (followed by Q and A's), in addition to a diverse selection of the filmmaker's favorite movies.  It's basically the same thing that Wright has been doing at The New Beverly in Hollywood. Themed double features with a great mix of flicks (I'm sure you probably haven't seen them all... I know I haven't). If I was in Toronto, I'd totally check this out. Check out the full press release after the jump.Edgar Wright coming to Bloor CinemaShaun of the Dead filmmaker curating series Feb. 28-Apr. 12
Following its successful Kevin Smith Fest, the Bloor Cinema is proud to announce that filmmaker Edgar Wright (director/co-writer, Shaun of the Dead, Hot Fuzz) will be presenting The Wright Stuff, a selection of his favourite movies every week from March 1st through April 12th.
Visit http://www.bloorcinema.com and http://edgarwrighthere.com/the-wright-stuff-toronto/ for further details.
Wright, currently in town shooting the Toronto-set Scott Pilgrim vs. the World (based on the graphic novels by Bryan Lee O'Malley), has chosen a diverse collection of films, from kung fu classics (Stephen Chow's Shaolin Soccer, Jackie Chan's Drunken Master 2) to semi-forgotten musical treasures (Busby Berkeley's Dames, The Monkees' Head) to Torontopocalypse nightmares (David Cronenberg's The Brood, Don McKellar's Last Night). The Bloor will also be showing a double bill of Wright's own films on Saturday, February 28th, and a marathon of his TV series Spaced (originally broadcast from 1999-2001 on the UK's Channel 4) on Sunday, March 22nd.
Wright will be introducing and doing Q&As following the February 28th and March 1st screenings, and will also attend the others, his schedule permitting.
Single movie tickets are $8 for Bloor Cinema members and $11 for non-members. Double bills are $14 for members and $17 for non-members. (Non-member prices include a six-month Bloor membership.)
A pass for all screenings is $90, or $75 if not including Shaun of the Dead and Hot Fuzz. Pass-holders receive priority seating and 10% off Silver Snail products from the merchandise table set up at various screenings. Passes are available in advance via TOtix (http://totix.ca), Silver Snail, and the Bloor Cinema box office.
SATURDAY, FEBRUARY 28
7:00 Shaun of the Dead (Edgar Wright, 2004)
Wright and star Simon Pegg send a bloody valentine to George Romero and the resurgent popularity of zombie movies, giving the genre a wry British twist.
9:30 Hot Fuzz (Edgar Wright, 2007)
Wright and Pegg reteamed to pay manly homage to action movies, pondering what would happen if a little Michael Bay ADD carnage were injected into a village in the English countryside.
Edgar says, "Watching my two films in other countries is always a trip. Both are weirdly very personal to me: the first being a love/hate letter to London, and in the second I gleefully tear up my very own home town. Clearly I have issues.
"I shall also be bringing an uncut version of DON'T, which features at least seven extra utterances of 'Don't!'"
SUNDAY, MARCH 1
7:00 Shaolin Soccer (Stephen Chow, 2001)
Stephen Chow (Kung Fu Hustle) broke through in North America with this kung fu comedy that plays like a live-action cartoon.
9:30 Riki-Oh: The Story of Ricky (Ngai Kai Lam, 1991)
Based on the manga by Masahiko Takajo and Saruwatari Tetsuya, this comically brutal film is probably best known in North America as the source of the head-crushing clip played nightly on The Daily Show and The Late Late Show during their respective Craig Kilborn eras.
Edgar says, "What a double. Shaolin Soccer blew my mind back in 2001 and deserves even more recognition in the Western world as the magical, hilarious crowd pleaser it is. And as for Riki-Oh, if you haven't seen it before prepare for sheer, bloody awesomeness. You won't believe your peepers. Anyone who has seen it before, is already in line."
SUNDAY, MARCH 8
7:00 The Wanderers (Philip Kaufman, 1979)
Ken Wahl and Karen Allen star in this New York gang film from the director of The Right Stuff and Henry & June.
9:30 The Warriors (Walter Hill, 1979)
This bizarre update of The Odyssey tells the story of the titular posse making its back way home through the territories of rival gangs.
Edgar says, "In 1979, not one but two colourful New York gang films were born. One was a period piece, Philip Kaufman's fantastic 60s-set The Wanderers, and the other is now a period piece, the colourful, incendiary The Warriors. Both are rightly considered cult classics. Come along to both, and argue about which gang is harder: the Baseball Furies or the Ducky Boys. Please: no slashing seats."
COMPLETE LIST OF THE WRIGHT STUFF SCREENINGS:SATURDAY, FEBRUARY 28
7:00 Shaun of the Dead (Edgar Wright, 2004)
9:30 Hot Fuzz (Edgar Wright, 2007)
SUNDAY, MARCH 1
7:00 Shaolin Soccer (Stephen Chow, 2001)
9:30 Riki-Oh: The Story of Ricky (Ngai Kai Lam, 1991)
SUNDAY, MARCH 8
7:00 The Wanderers (Philip Kaufman, 1979)
9:30 The Warriors (Walter Hill, 1979)
SATURDAY, MARCH 14
9:45 Head (Bob Rafelson, 1968)
SUNDAY, MARCH 15
7:00 Dames (Ray Enright & Busby Berkeley, 1934)
9:00 Phantom of the Paradise (Brian De Palma, 1974)
SUNDAY, MARCH 22
5:00 Spaced Marathon (Edgar Wright, 1999-2001)
SUNDAY, APRIL 5
7:00 Kung Fu film TBA
9:30: Drunken Master 2 (Chia-Liang Liu, 1994)
SUNDAY, APRIL 12
7:00 The Brood (David Cronenberg, 1979)
9:00 Last Night (Don McKellar, 1998)