What Do You Think?: Is HBO's Eastbound & Down One Of The Funniest Shows Ever?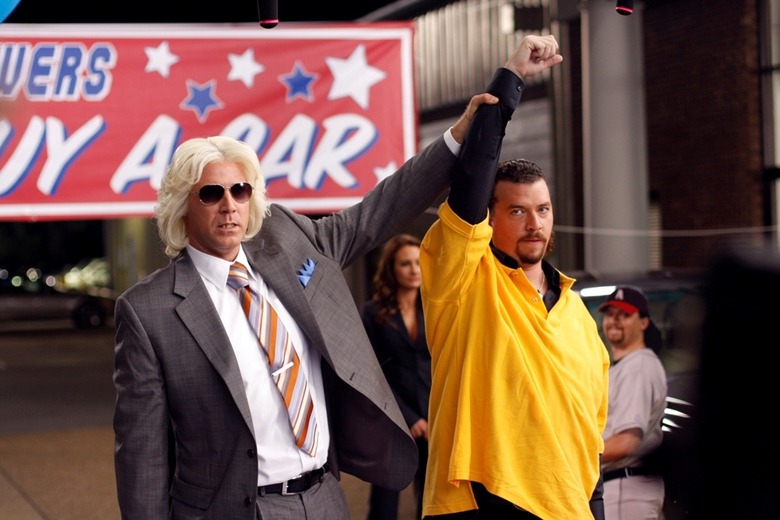 "It was the egg rolls, not the ecstasy." If you missed the second episode of HBO's revelatory Eastbound and Down last night due to misplacing your savings in an Oscar pool, that's no friggin' excuse! EB&D > "Jai Ho" on repeat. Will Ferrell made his debut appearance as a BMW dealer named Ashley Schaeffer, the embodiment of shithot blond ambition. Danny McBride's Kenny Powers continued his fall from the bleachers of Major League Baseball by hoovering blow in a school parking lot, capsizing a bird fountain, and mistaking a tween dance for a romantic rave. But perhaps what stood out most of all was the direction of David Gordon Green, who nailed an indescribable tone that fell somewhere between a hilarious Southern Sopranos, Freeway and his Pineapple Express.
If you're not clued in on the show just yet, check out my uncensored exclusive set visit from late '08.
Image: Fred Norris / HBO