LOL: Michael Cera Cast As Thor!!!!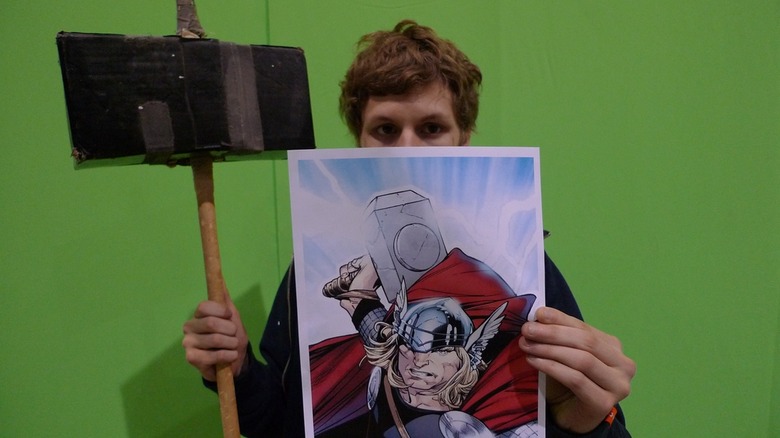 Just when you thought the non-casting-news photo teases from Edgar Wright behind-the-scenes Scott Pilgrim photo blog were getting annoying, today we get some huge casting exclusives. Who will be playing Thor in the big screen Marvel comic book adaptation? We think that might be Michael Cera behind the photo, but it could be Brandon Routh. We're not sure.
Also, apparently Edgar has been cast as Lara Croft in the new Tomb Raider reboot/prequel. Of course, we're kidding (about everything). Photo after the jump.