$31 Million Dollar Spider-Man Musical Hits A Few Speedbumps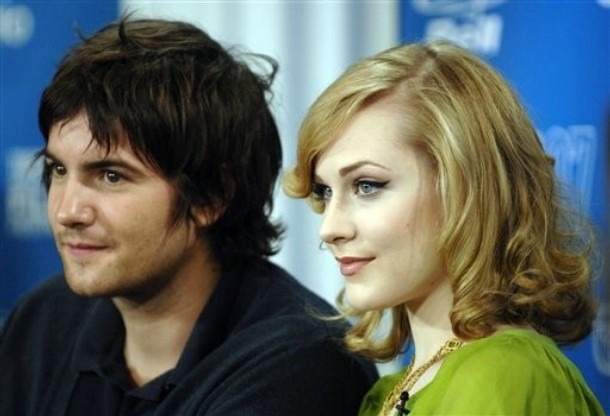 According to a report on the Bloomberg website (at the end of a trail I picked up at JoBlo), the massively expensive, tremendously ambitious Broadway musical based upon Marvel Comics' friendly, neighbourhood Spider-Man has been smacked with delays. On the new schedule, rehearsals will begin in the Autumn and the show is likely to premiere at some point in 2010. The official reason for the hold up is simple: director Julie Taymor and her collaborators are still chewing over some key decisions...
...and with a budget of over $31 million dollars and a tricky blend of audience expectations to interpret, I can't say I blame them. That's a whole lot of responsibility and could give a soul some sleepless nights.
Julie Taymor's Across the Universe was, to put it mildly for once, the one musical I loved more than any other. I rank Cabaret, Singing in the Rain, The Umbrellas of Cherbourg and Dancer in the Dark amongst my favourite films (definitely my, say, 250 favorite films – which is a hard call for somebody holding on to as many DVDs as me) but I rank Taymor's film above them all. And then, at the same time, I'm absolutely in love with Spider-Man 2, liked Spider-Man really rather a lot and thought the good bits of Spider-Man 3 were incredible. Therefore I think it's safe to assume I'm pretty squarely in the centre of the target audience for this show – even though the songs are by Bono and The Edge and, outside of a Wim Wenders film at least, I usually run a mile in the face of the threat of U2.
Evan Rachel Wood has committed to playing Mary Jane Watson and Jim Sturgess is favourite to take the role of Peter Parker, which gives me my dream reteam of the Universe leads. Sturgess is obviously deliberating somewhat before inking the deal but has taken part in a workshop session with Taymor and attended read-throughs with the (temporary) cast. I think he's a wonderful actor as well as a genuine movie star and I'd be sad to see him not sign on for Spider-Man, but nonetheless feel the deal is far from done.
Sturgess upcoming projects include Robert Luketic's Five Killers and Phillip Ridley's Heartless. The latter sounds to be absolutely fascinating but that, I think, is another post for another time...