Linda Hamilton In Talks For Terminator Salvation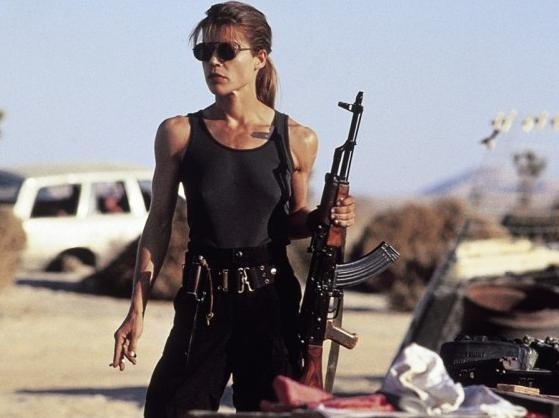 Terminator series star Linda Hamilton has confirmed to MTV that she is in active negotiations with Warner Bros to reprise her role of Sarah Connor in Terminator Salvation. Last month director McG said that they were considering an option that would allow them to have "Sarah Connor do a voice over to open the movie." Apparently that's now the plan.
I would probably be very happy to loan my voice depending on what the material is," Hamilton told MTV. "Wait and see. They're already writing it. We've been negotiating it.
And while I think that a Sarah Connor voice over is the perfect way to introduce the audience to the post-apocalyptic world of the future, it doesn't exactly seem like a juicy role. Some fans expected Hamilton to turn down the opportunity because the actress turned down an offer to be in Terminator 3 because she thought the character was "disposable" and "negligible".