AMC Wants You To See All Five Best Picture Nominated Films In One Day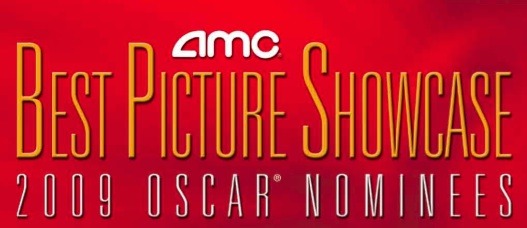 Are you way behind on your movie watching? The Oscars are approaching faster than you think. In case you hadn't realized, they're on this Sunday. Still haven't seen Milk, Frost/Nixon, The Reader, The Curious Case of Benjamin Button, or Slumdog Millionaire? Not doing anything this Saturday? Well then, you're in luck. If you have $30 bucks to spare, you can catch every single one of these films in a row, starting with Milk at 10:30am, all the way up to Frost/Nixon at 9:45pm. It boils down to almost 11 complete hours of film time, and AMC is tossing in a large popcorn with free refills all day to boot. Plus you'll be able to come and go as you please... like during the last hour or so of Benjamin Button.
Over 97 different AMC theaters across the U.S. are participating in this showcase, and you can check on their website to see if this is happening near you. While it might not be all three Lord of the Rings movies in a row (which is almost as long with those extended editions), it's still a pretty serious way to geek out on some quality movies. Just make sure you eat your weight in popcorn to really squeeze some extra value out of your thirty bucks. That's what I'm planning on doing (I'll be at the one in Anaheim), and now I just have to figure out how to smuggle in a tank full of soda.