Does This Photo Prove That Jason Schwartzman Is In Scott Pilgrim?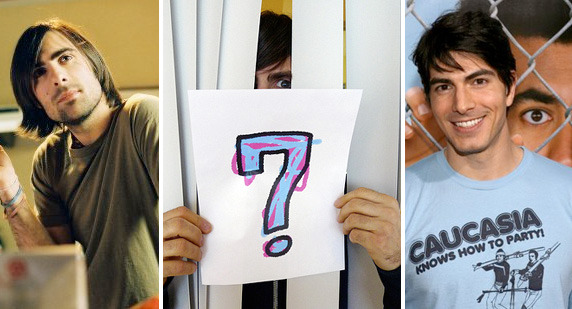 Scott Pilgrim vs. The World was included in Jason Schwartzman's upcoming screen credits buried somewhere in a Variety article last week. The film mention was quickly removed from the website with no correction notice included. Rumor had it that Schwartzman might be playing the ultimate 7th evil boyfriend, Gideon Gordon Graves in the film. While others believe that it was just an error on the Hollywood tradepaper's part. But today director Edgar Wright released this mysterious photo on his myspace blog of one of the cast members holding up a question mark (which is sorta shaped like the number 7).Update: /Film reader Craig M confirms that "Jason Schwartzman was spotted in Toronto yesterday with Michael Cera, so I think it's a pretty reasonable to assume he is in the movie. The film is being shot here and I believe the cast is meeting up for script read throughs."Discuss: Who is that behind the blinds? Is that the previously unannounced Jason Schwartzmen? Or is it the confirmed supporting cast member Brandon Routh (Superman Returns), who plays the third Evil Ex, a rocker with vegan psychic powers? Looks like Schwartzman to me. Larger photo after the jump. Leave your guesses in the comments below.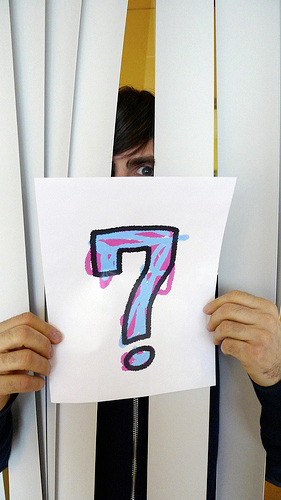 Thansk to /Film Reader Garry R for the tip.