Cool Stuff: Wearable Terminator Salvation Toys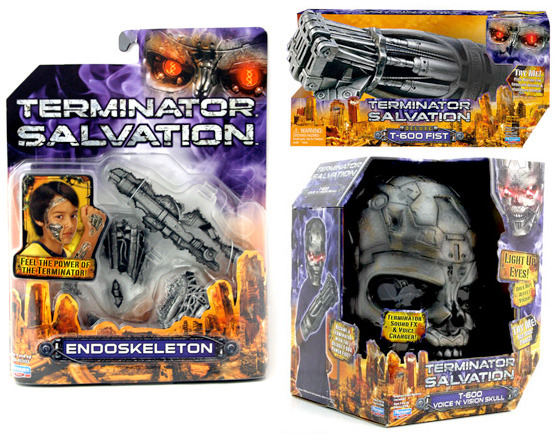 Playmate Toys has announced a line of wearable Terminator Salvation toys that almost make up for the laughable Halloween costumes we mentioned earlier this month. I would have loved these things when I was a kid. I remember they had a cool Halloween prosthetic kit that would let you transform your face into a half machine half torn human, ala Arnold from T2. But the kit involved applying this facial putty that seemed extremely messy. They've found a way around the mess with the new toys, one of which holds the facial appliances on your face using a flexible plastic band. More promotional photos after the jump.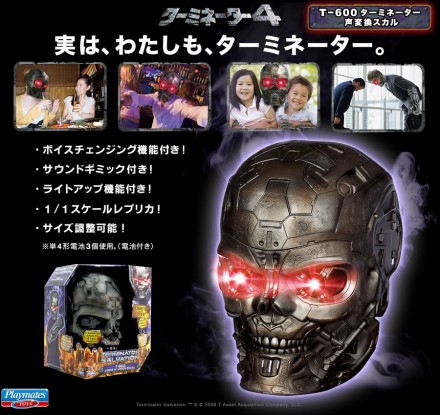 T-600 Fist allows you to punch from a "far away distince". ?6,800 or about $74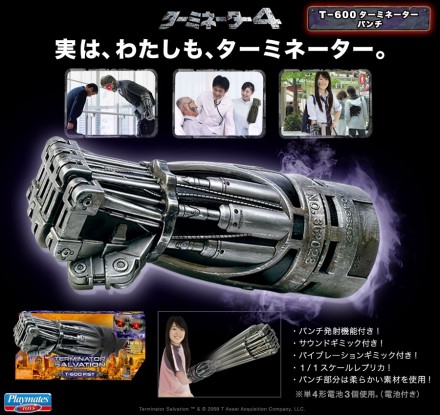 Endoskeleton reproduces the look of a terminator with torn skin. Includes flexible transparent plastic bands that are easily removable. ?1,900 or about $21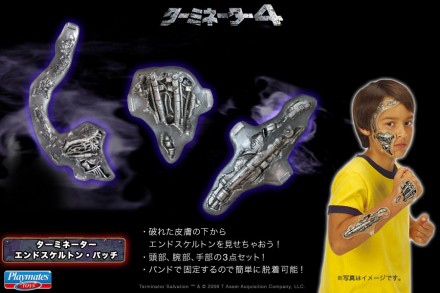 Cool Stuff is a daily feature of slashfilm.com. Know of any geekarific creations or cool products which should be featured on Cool Stuff? E-Mail us at orfilms@gmail.com.

source: HotToys Japan