Diablo Cody Producing New Zombie Picture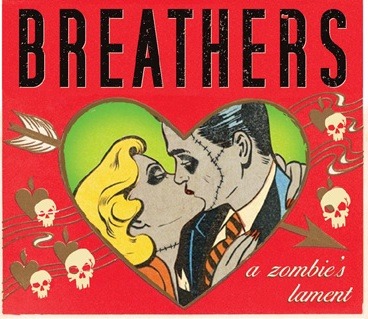 According to Production Weekly, who you just gotta love, Diablo Cody and Mason Novick are producing a big screen adaptation of Breathers: A Zombie's Lament. Despite her day job as mistress of the wordprocessor, Cody won't be writing this one, however. On this occasion, the front page handle will belong to Geoff LaTulippe.
LaTulippe is a long time reader for the studios who sold his spec script Going the Distance last year. That film is to be directed by Nanette Burstein, who made the documentary American Teen. That film came with a glowing recommendation by Jason Reitman who called it his favourite film at Sundance 2008. He, of course, directed Juno which was Cody's debut film and also produced by Mason Novick.
If only I could have chained Kevin Bacon into that list somewhere I could have seemed really cool to the cognoscenti of 1992 and earned my Birkenstocks.
Breathers will be adapted from an upcoming novel by S. G Browne, set to be published on March 3rd. The listing on Browne's site describes the novel like this:
Meet Andy Warner, a recently deceased everyman and newly minted zombie. Resented by his parents, abandoned by his friends, and reviled by a society that no longer considers him human, Andy is having a bit of trouble adjusting to his new existence. But all that changes when he goes to an Undead Anonymous meeting and finds kindred souls in Rita, an impossibly sexy recent suicide with a taste for the formaldehyde in cosmetic products, and Jerry, a twenty-one-year-old car crash victim with an exposed brain and a penchant for Renaissance pornography. When the group meets a rogue zombie who teaches them the joys of human flesh, things start to get messy, and Andy embarks on a journey of self-discovery that will take him from his casket, to the SPCA, to a media-driven class-action lawsuit on behalf of the rights of zombies everywhere.
Sounds great – a bit like Wristcutters without an otherworld afterlife. The entire first chapter of Breathers is available on Browne's site, and I think I'll get stuck into that after finishing up here.
Oh, and because I find it so important: I don't wear Birkenstocks. I don't wear any kind of sandals.