Pixar And Prince Of Persia Lego Coming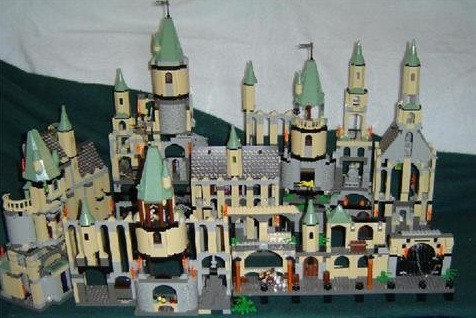 The LEGO Group have announced a new licensing cross-over with Disney Consumer Products (didn't they invent Robocop?). Set to launch in 2010 are three new lines of interlocking blocks based upon the Prince of Persia movie, Toy Story and Cars. Yep – even more merchandising gold will be reaped by the Cars behemoth.
The first of the brick sets to launch will be the Toy Story and Toy Story 2 kits, out in January of next year. Ouch. Just missing Xmas like that? They must have their reasons but my next letter to Santa will be a little shorter for it. The follow-on Toy Story 3 bricks will hit in May 2010.
In April 2010, the Prince of Persia line will ship. The LEGO press release frames the film like this: "The film, based on the best-selling video game franchise of the same name, stars Jake Gyllenhaal, Ben Kingsley, Alfred Molina and Gemma Arterton in an epic tale of Prince Dastan's struggle to stop an evil ruler from unleashing a sandstorm that could destroy the world". How you can model a sandstorm in Lego bricks I don't know. I don't really fancy bricks so small that they could slip into my pores and the big, pre-modelled bits and pieces just feel like cheats.
Last on the shelves will be the Cars range in June 2010. Interestingly, these will be DUPLO only – the chunkier, toddler friendly range. The Toy Stories will also get DUPLO variants while, unsurprisingly, there's nothing planned for the less first-grade friendly Prince of Persia in the chubby model.
There's been a pretty good follow through with LEGO blocks becoming LEGO videogames too so I'm reckoning that LEGO Toy Story could be coming to a Wii or DS near you before 2010 is out. A LEGO Prince of Persia game seems like even more of a no-brainer, and sounds like a good basis for a weekend's entertainment – particularly if there's a plasticated riff on the original side-on Persia games included.
So I like Lego. I admit it. But I don't really like many other toys... I hope that doesn't get my geek badge confiscated.