Friday The 13th Producer Already Talking Sequel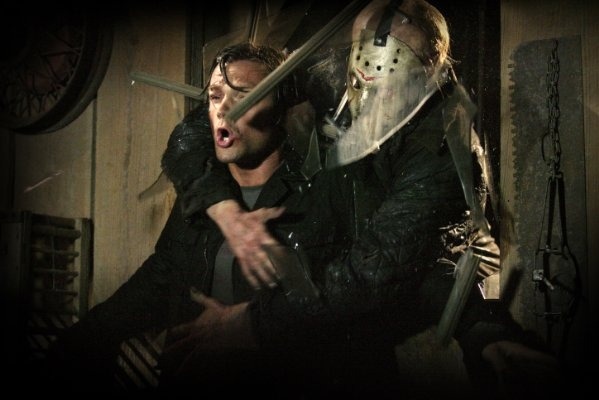 After I posted my original Early Estimates column last night, I received a Facebook message from Platinum Dunes partner and Friday the Thirteenth producer Rob Fuller saying "I hope you're right." My Friday estimate last night was for a robust $20M, and Variety is reporting $19.3M this morning. "We were hoping to do $10M-$11M yesterday," he told me this morning.  "In our wildest dreams we couldn't have imagined that."
I am sticking with $51.25M for the 4-day weekend, but some analysts have the new Jason Voorhies saga sailing higher. The combination of Valentine's Day and a school holiday Monday for President's Day make predicting the movie's long weekend haul a tricky call, but regardless, this is great news for Warner Bros, which has the domestic distribution rights,
Friday the Thirteenth director Marcus Nispel was always the first choice for this project. "We had success with him on Texas Chainsaw Massacre. What this required was a great look, and he always delivers that. You can get a guy who makes it look pretty, but doesn't make his days," Fuller told me. "Marcus always delivers on time."
I have characterized Friday the Thirteenth as a reboot, but Fuller isn't entirely sure. "Legally, it's a sequel. If you have to give it a name, it's a sequel to the first movie," but he quickly follows with "I don't know what it is." Probably F13 is best described as something between a reboot and a re-imagining.
This movie was never going to be a darling with critics (28% Fresh on Rotten Tomatoes), but there are some positive notices.
"The series reboot is much the same, but it's easily the most effective — and scary — entrant in the franchise."
– Adam Graham, DETROIT NEWS
"Quibbles aside, Jason Voorhies has become almost a modern-day Dracula or Frankenstein's monster – a figurehead of horror, despite some of his regrettable screen incarnations. It's refreshing to see a movie take him seriously again."
– Derek Donovan, KANSAS CITY STAR
"In addition to being awesome, it all just feels kind of celebratory, even reverent, like a tribute to what teen slasher films are all about."
– Cammila Albertson, TV GUIDE'S MOVIE GUIDE
Some hardcore fans were upset that composer Harry Manfredini, who wrote the score for 1980's original, was not invited to be part of this reboot. "Steve Jablonski has done the score for every one of our movies." Fuller says. In the end, "we pulled out a lot of the score and went with ambient sound," and, for my money, it amps up the tension perfectly.
Platinum Dunes, comprised of Michael Bay, Andrew Form and Fuller, will next tackle a reboot of Nightmare on Elm Street, and they have settled on Samuel Bayer as director, who will be making his feature debut. "He's done a bunch of amazing commercials and videos, and we offered him a ton of jobs, " says Fuller. The production company had a picture in development at Universal called Fiasco Heights with Bayer attached, but when Frank Miller's The Spirit flopped at Christmas time, the project lost steam. They began looking for another project for Bayer and along came Freddy.
Fuller says that his company's goal for Friday the Thirteenth has always been to surpass the $80M generated by its 2003 version of Texas Chainsaw Massacre. It should safely get to the $80M-$90M range in the US, and the producer tells me that he expects to start thinking about a sequel as soon as Tuesday.