Rumor Killer: Jackie Earle Haley As The New Freddy Kruger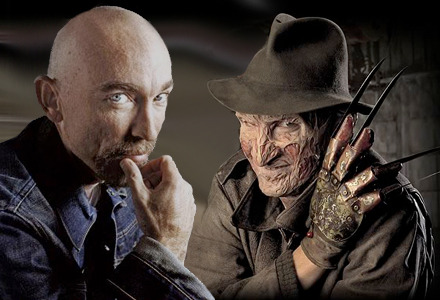 Yesterday it was revealed that Samuel Bayer, the music video and commercial director behind some of the seminal alternative rock music videos of the 1990's, had signed on to helm a remake of Nightmare on Elm Street. Today LatinoReview is reporting a rumor that Jackie Earle Haley is one of Platinum Dunes choices to play Freddy Kruger in the reboot.
Update: Producer Brad Fuller tells SHOCK the the rumor is not true: "I can absolutely deny [this rumor]. We have not chosen a Freddy Krueger we're not even negotiating with anyone yet."The actor was nominated for an Academy Award for playing a child molester in Little Children, and next plays a crazy mental patient in Martin Scorsese's upcoming Shutter Island. Most reader will probably see him next don a mask as Rorschach in Zack Snyder's adaptation of Watchmen. To me, Haley possesses the perfect balance of creepiness and intelligence needed for the character of Freddy. What do you guys think?