Malkovich, Malkovich, Malkovich - Jonah Hex Gets His Man With The Eagle-Topped Cane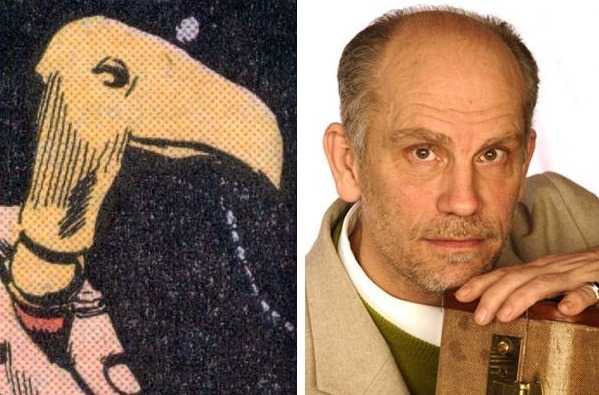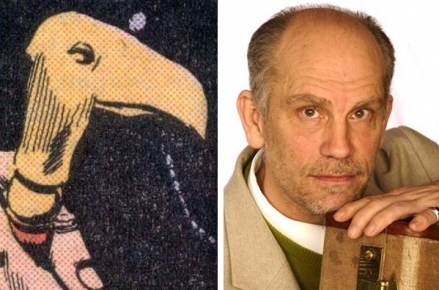 Variety have reported the casting of John Malkovich in Jimmy Hayward's Jonah Hex. I've believed this was inevitable for some time now, and if you keep reading, I'll show you why.
Malkovich will be playing Quentin Turnbull, probably the key recurring villain from the comics. According to the series' storyline, Turbnull's son Jeb was Jonah Hex's best friend in the Confederate army but after Jeb was killed by Union soldiers who framed Hex as a turncoat, Turnbull senior swore vengeance and they became bitter enemies. I expect all of these events will figure in the film somehow – so we can probably also expect Jeb Turnbull casting at some point soon.
Director Jimmy Hayward has been very clearly approved by Brolin – he's was very vocal about Hayward's abilities (in an interview with Collider) not to mention his skepticism about the project when screenwriters Neveldine and Taylor were attached to direct (in an interview with MTV). It seems that ensuring Brolin sign up for the role was a rather high priority for Legendary and Warners and I'd take an educated guess that they've been doing all of their hiring and firing in time to the beat of his drum. The very involvement of Malkovich was cooked up by Brolin, he said so to MTV:
"I started putting people in my mind and saying what if I put Malkovich in this role then what does this movie become?"
I'm looking forward to seeing Brolin and Malkovich on screen together, particularly in a project that seems unlikely to be bound by naturalism, or even modesty. Until now, Sam Raimi's The Quick and the Dead was probably the most "exaggerated" Western to come out of American cinema – but it seems like a beige raincoat in comparison to, say, Tears of the Black Tiger or The Good, The Bad and The Weird. A very well made beige raincoat, though, I might say. I definitely like it a lot.
I'd love it if Scalphunter was tucked away in the Jonah Hex film somewhere, but I bet not, I bet they've gone for Chameleon if anybody. Sequel?