Cool Stuff: Watchmen 8-Bit Video Game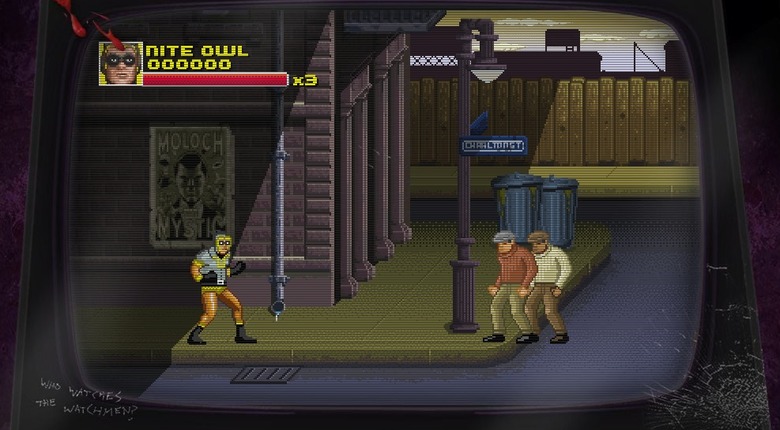 Another Watchmen website has launched at MinutemenArcade.com, which includes a kick ass old school style Watchmen video game. It's kinda like if there was an 8-bit Watchmen video game for the NES. The set-up is much like the old Double Dragon games. What are you doing still reading my boring write-up? Head on over the the Minutemen Arcade and play it for yourself. Seems like the guys over in the UK are having a lot of fun marketing this film, which begs the question... why isn't the film getting the same treatment in the states?
source: /Gamer
Cool Stuff is a daily feature of slashfilm.com. Know of any geekarific creations or cool products which should be featured on Cool Stuff? E-Mail us at orfilms@gmail.com.