Tom Tykwer Adapting Dave Eggers' What Is The What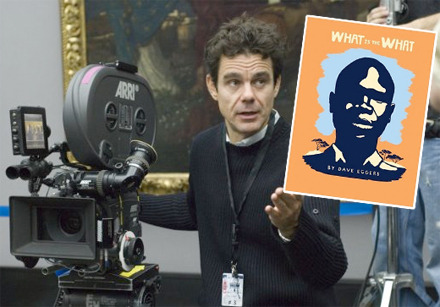 We may receive a commission on purchases made from links.
Last week it was reported that Tom Tykwer (The International, Run Lola Run) was working on an adaptation of Cloud Atlas for The Wachowski Brothers. But that isn't the only thing he's working on. Tykwer told our friends at Film School Rejects that he is also working on an adaptation of Dave Eggers' 2006 novel What is the What: The Autobiography of Valentino Achak Deng, a story loosely based on the real life story of Valentino Achak Deng, a Sudanese refugee and member of the Lost Boys of Sudan program.
The official book description follows:
"What Is the What is the epic novel based on the life of Valentino Achak Deng who, along with thousands of other children–the so-called Lost Boys–was forced to leave his village in Sudan at the age of seven and trek hundreds of miles by foot, pursued by militias, government bombers, and wild animals, crossing the deserts of three countries to find freedom. When he finally is resettled in the United States, he finds a life full of promise, but also heartache and myriad new challenges. Moving, suspenseful, and unexpectedly funny, What Is the What is an astonishing novel that illuminates the lives of millions through one extraordinary man."
The New York Times called the book "An extraordinary work of witness, and of art", and Time Magazine called it "moving, frightening, improbably beautiful". The book is available in paperback on Amazon for around $11 if you're interested in checking it out.